Continued Professional Certification (CPC) Toolkit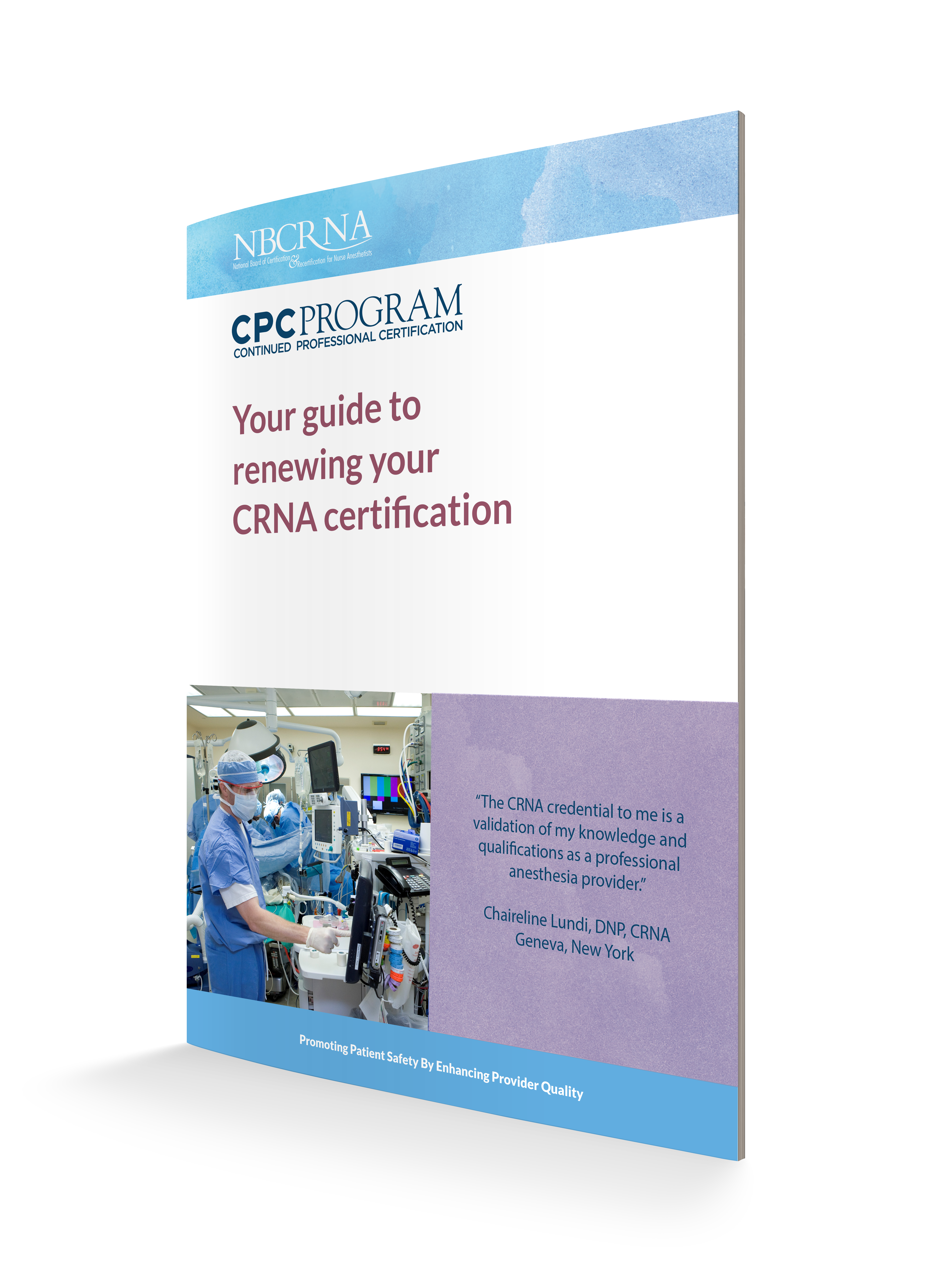 CPC Program Brochure
A clear, straightforward overview of the CPC Program's components and timeline.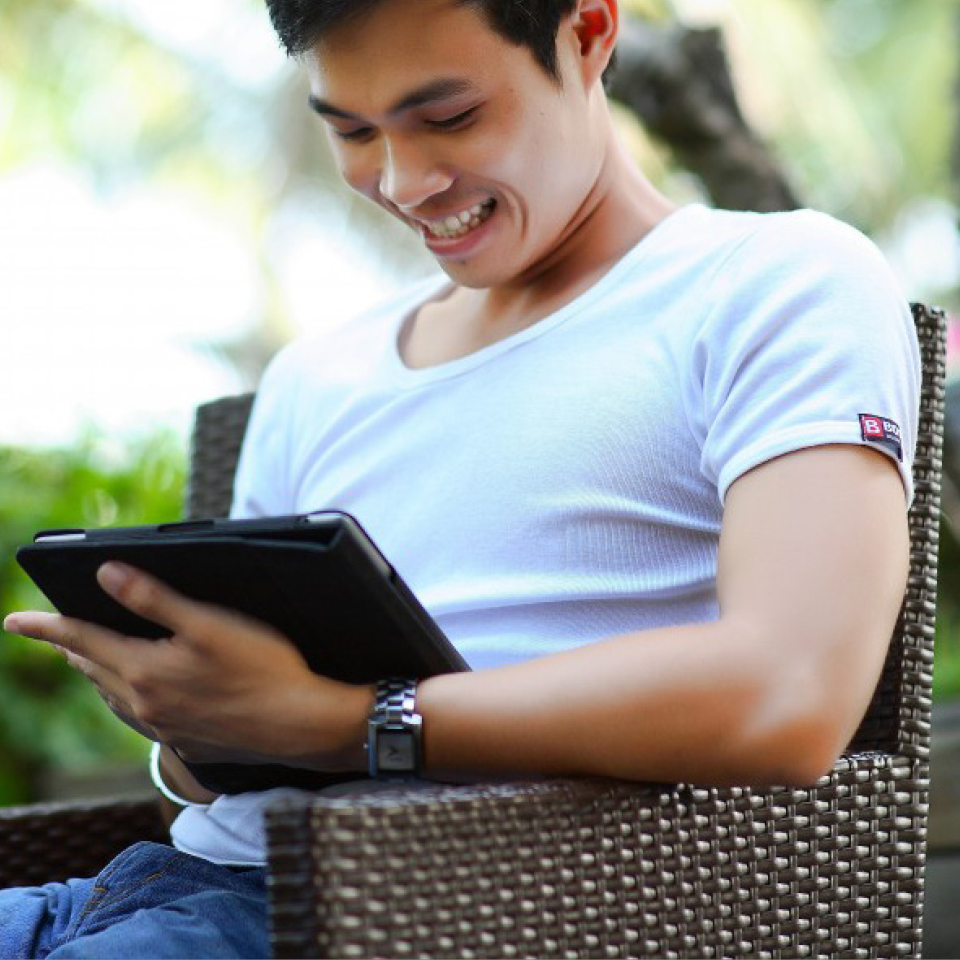 The CPC Program | Your Guide to Lifelong Learning
This 4-minute video takes you through the entire CPC Program, requirements and timeline.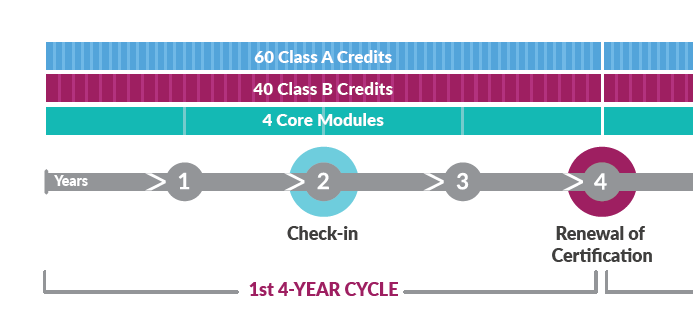 CPC Program Timeline
Login to the NBCRNA portal to display your personalized CPC Program timeline for the upcoming years.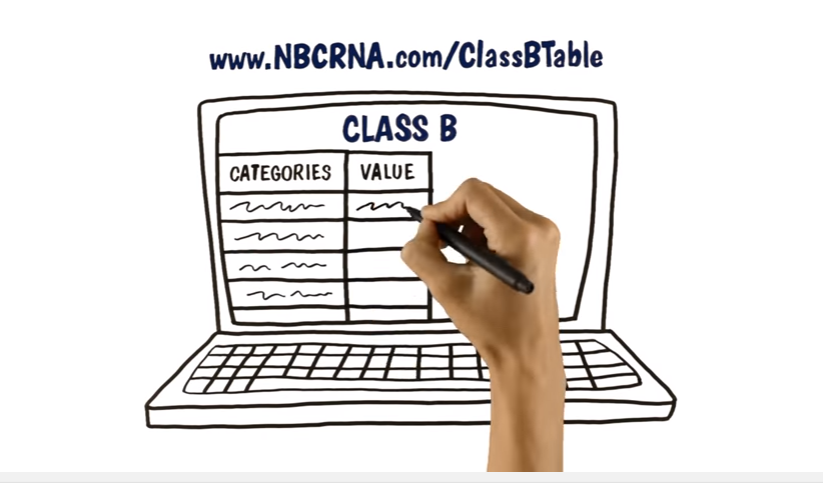 Class B Overview
This short animation provides an overview of the Class B requirement of the CPC Program.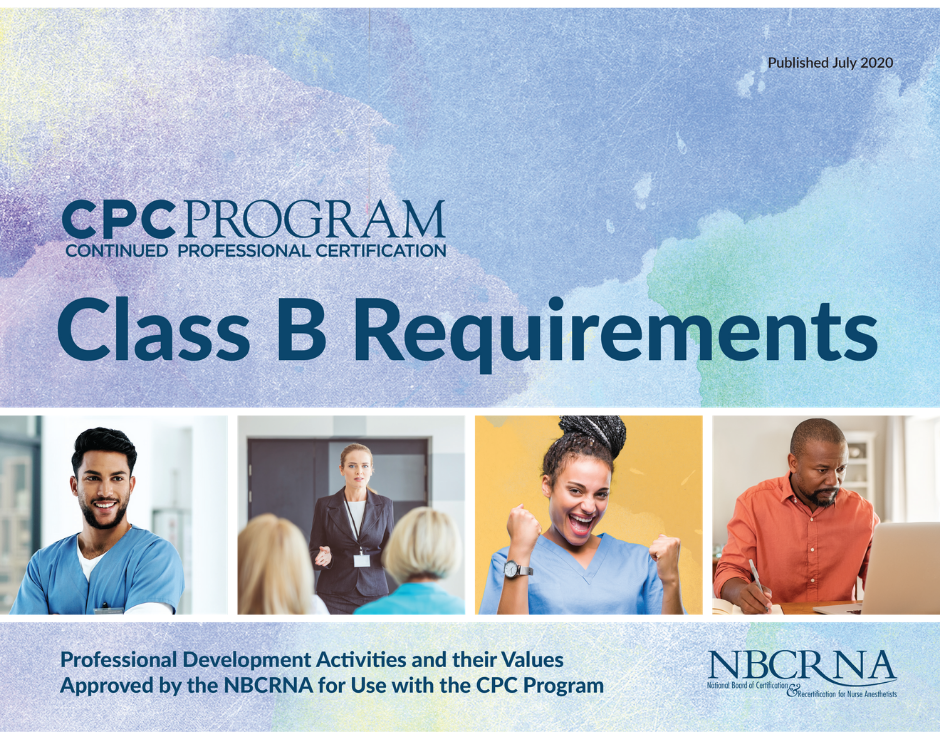 Class B Requirements
Learn what activities are categorized as Class B credits, what to document, and how to report these credits.