Meet the NBCRNA Board of Directors
President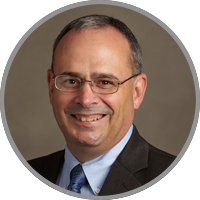 Robert Hawkins, PhD, DNP, MS, MBA, CRNA
Robert Hawkins is a nurse anesthesia educator and has served in various roles including clinical instructor, assistant program director and program director. He is a graduate of the Medical University of South Carolina (BSN), Webster University (MBA), Georgetown University (MS), and Rush University (DNP and PhD).
Vice President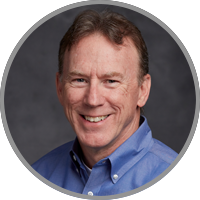 Terry Wicks, DNP, CRNA, MHS
Terry Wicks is currently a staff nurse anesthetist at Catawba Valley Medical Center in Hickory, NC. He is a graduate of the DNP Program at the University of Iowa. Prior to leaving the military in 1992, Terry served as Assistant Program Director at the clinical site for US Army's Course for Nurse Anesthetists at Fitzsimons Army Medical Center in Aurora, Colorado. After graduating from the US Army Anesthesia Course for Nurse Corps Officers in 1986, Terry served as a staff anesthetist at Tripler Army Medical Center in Honolulu, Hawaii. Terry has also served as President of the Hawaii Association of Nurse Anesthetists, and for the North Carolina Associations of Nurse Anesthetists, as well as president of the American Association of Nurse Anesthetists 2006-07.
Secretary - Treasurer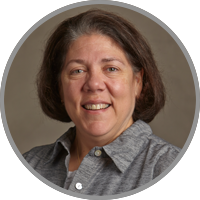 Mary Wojnakowski, PhD, CRNA

Mary Wojnakowski is an actively practicing anesthesia provider as well as an educator and researcher. She provides anesthesia services at two facilities in Phoenix, Arizona: Maricopa Medical Center, a level 1 trauma hospital and regional burn center and Mayo Clinic Hospital. Mary is also on faculty at Midwestern University Arizona College of Osteopathic Medicine in Glendale, Arizona. She holds a PhD in nursing from the University of Pittsburgh. Prior to this, she obtained her master of science in nursing degree, with a specialization in nurse anesthesia, and a bachelor of science in nursing degree from the University of Pittsburgh School of Nursing. Mary actively participates in community and professional organizations at the state and national levels. She has published in the AANA Journal, OR Nursing, and the Journal of PeriAnesthesia Nursing. Mary also lectures widely on the topics of pain management, malignant hyperthermia, obstructive sleep apnea, and practitioner vigilance. Her research areas of interest include pain management, postoperative pulmonary complications, hypothermia, and the science of teaching and learning.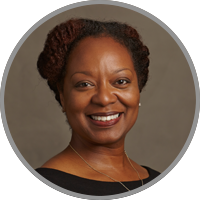 Pamela Chambers, MSN, EJD, CRNA
Pamela Chambers graduated from the U.S. Army Graduate program in anesthesia nursing in 2000 with an MSN degree. Pamela left the military after completing 18 years of military service and attended Concord Law School, where she obtained her EJD. She subsequently served as adjunct faculty for CRNA students at the Asmara College of Health Sciences. Pamela has been active in Health Volunteers Oversees (HVO), serving on the steering committee and as the first program director for the nurse anesthesia education program for HVO in Asmara, Eritrea. Pamela has served on the NBCRNA standards setting panel and on the SEE committee. Pamela has practiced in five of the seven AANA regions during her career. Pamela lectures on topics related to law, such as nursing jurisprudence, and provides expert witness consultation and review on nurse anesthesia standard of care. Additionally, Pamela was a primary instructor of Legal Nurse Consulting for Kaplan University. Pamela co-authored and published research in the AANA Journal and authored a CME course in the CRNA Today eJournal; she is currently enrolled in the DNP program of Cappella University with expected completion in summer 2019.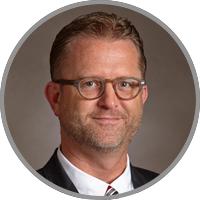 David Coffman, DO, PhD

David Coffman is the surgeon member of the NBCRNA Board. He obtained his DO from Des Moines University School of Medicine and did his fellowship in Trauma/Surgical Critical Care, including Burn and Burn Surgery training, from Yale University. He obtained his PhD in Clinical Psychology from Capella University. David is Chief in Surgery at the Northern Maine Medical Center. He is involved in staff education and protocol development for medical, surgical, and intensive care unit programs, and lectures on current general surgery and trauma surgery topics.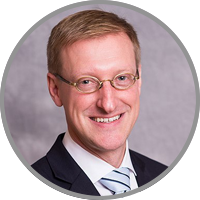 Kevin Driscoll, DNP, MSN, CRNA
Kevin Driscoll is a Staff Anesthetist at the National Institutes of Health*, Clinical Center. This is the world's largest research-only dedicated hospital where they take on medically complex cases to gain greater insights into future diagnosing, treating and curing patients. Prior to that he was at the Johns Hopkins Hospital where he helped lead the first Collaborative Unit Based Safety Program in the Department of Surgery as well as Co-Chaired a Johns Hopkins Medicine Clinical Community. Currently he attends Yale University for his DNP where his focus is on the geo-spatial analysis of the positive correlates for veteran suicide in the post-9/11 veteran communities.
*Kevin is serving in a personal capacity.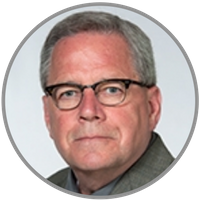 Stephen Klinkhammer, DNP, CRNA, CHSE, APNP, APN
Dr. Klinkhammer received his Master of Nurse Anesthesia from the Mayo School of Health Sciences, Rochester, MN, and his Doctor of Nursing Practice from Rush University, Chicago, IL. Dr. Klinkhammer has provided anesthesia care in multiple settings including military, government, academic and private practice. He presently provides office-based anesthesia services in the southeast Wisconsin area. Dr. Klinkhammer was on the Faculty of the Nurse Anesthesia Program at Rosalind Franklin University School of Medicine and Science from 2009 - 2017 and is a nationally Certified Healthcare Simulation Educator. Dr. Klinkhammer lectures on a regional and national level on various anesthesia-related topics.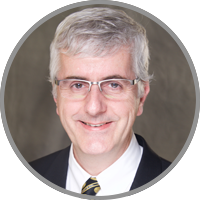 Cormac O'Sullivan, PhD, CRNA, ARNP
Cormac O'Sullivan is an Associate Clinical Professor and the director of the DNP program in Nurse Anesthesia at the University of Iowa. He has worked as a CRNA at the University of Iowa Hospitals and Clinics for 20 years. He completed his CRNA education at DePaul University and Ravenswood Hospital in Chicago, IL. He received his PhD in Health Services with a focus on Health Economics from the University of Iowa in 2008. His areas of research interest focus on quality and safety in surgical patients, and provider and patient preferences for health care services.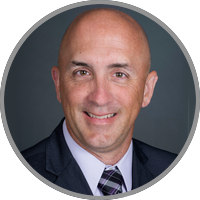 Dennis Spence, PhD, MS, CRNA
Dr. Spence practices anesthesia, is a clinical researcher, nurse anesthesia educator, and Institutional Review Board Chair at a large academic medical center in Southern California. He is a graduate of Rush University (PhD 2008), Georgetown University/Navy Nurse Corps Anesthesia Program (MS 2001), and the University of Texas Health Science Center San Antonio (BSN 1994). He is an Adjunct Associate Professor at the Uniformed Services University of the Health Sciences Graduate School of Nursing. Dr. Spence is a journal reviewer for the AANA journal and contributing editor for Anesthesia Abstracts, and airway management section editor for the International Student Journal of Nurse Anesthetists. His research interests include obstructive sleep apnea, patient safety, and obstetrical anesthesia.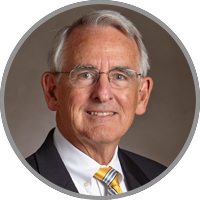 Edward J. Susank
Edward Susank is the public member of the NBCRNA Board. Ed spent 25 years as a Principal with William M. Mercer, Inc., a benefits and human resource consulting firm. Ed has served on the governing board of Downey (CA) Regional Medical Center for 13 years and chaired their board for four years. He has also served on boards or committees for the Hospital Council of Southern California, the California Hospital Association, the Accreditation Council for Continuing Medical Education, the American Board of Medical Specialties, the Federation of State Boards of Physical Therapy, AARP, the Commonwealth of Virginia, and the Catholic Diocese of Arlington. He is currently a Public Member on the American Board of Imaging Informatics and the National Center for Interprofessional Practice and Education at the University of Minnesota. Ed has been a speaker on programs dealing with employee benefit and health care topics for such organizations as the Federation of State Medical Boards, The Conference Board, and the Society of Enrolled Actuaries.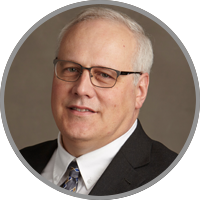 Mark Zahniser, MD

Mark H. Zahniser is the anesthesiologist member of the NBCRNA board. He received his B.A. from The Ohio State University in 1985 and his medical degree from the University of Toledo medical school (formerly MCO) in 1990. His primary training in anesthesiology and fellowship in critical care both occurred at the Cleveland Clinic, finishing in 1995. He subsequently has worked in and led two private practice groups, as well as spent extensive time practicing at academic centers. He was a past program director for the critical care anesthesiology fellowship at University Hospitals Case Western Reserve. Currently, he works in the Department of Cardiac Anesthesia at Cleveland Clinic and is an Assistant Professor of Anesthesiology at the Cleveland Clinic Lerner College of Medicine.

Christopher Gill, CRNA, MS
Christopher Gill is a Clinical Coordinator/Staff CRNA at Massachusetts General Hospital, Boston. He is a graduate of the Wayne State University Nurse Anesthesia Program in Detroit, Michigan where he obtained his Master of Science in Anesthesia. Originally from New England, his undergraduate educational background consists of a Bachelors of Arts in Biology from Saint Anselm College in Manchester, New Hampshire, with a concentration in Forensics, as well as completion of the Direct-Entry Masters Nursing program from Salem State University. His critical care experience was completed in the Trauma Unit of Vanderbilt University Medical Center in Nashville, TN. His professional interests include pharmacology and health policy.

Rishelle Zhou, MS, LLB, CRNA
Rishelle has been a Staff CRNA and Clinical Instructor at the VA Portland Health Care System in Portland, OR, since 2014. After earning a law degree from Shanghai University, China, she worked in DNV-GL, an international accredited certification and classification society. In 2002, she moved to Honolulu and started her nursing education at the University of Hawaii where she earned a BSN from the Oregon Health and Science University in 2008 and her master degree from Kaiser Permanente School of Anesthesia/California State University Fullerton in 2012.