Meet the NBCRNA Board of Directors
President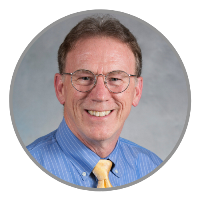 Terry Wicks, DNP, MHS, CRNA
Terry Wicks is currently serving as an Assistant Clinical Professor at the University of North Carolina Greensboro and continues to work at Catawba Valley Medical Center as a clinical anesthetist on a PRN basis. He is a graduate of the DNP Program at the University of Iowa. Prior to leaving the military in 1992, Terry served as Assistant Program Director at the clinical site for US Army's Course for Nurse Anesthetists at Fitzsimons Army Medical Center in Aurora, Colorado. After graduating from the US Army Anesthesia Course for Nurse Corps Officers in 1986, Terry served as a staff anesthetist at Tripler Army Medical Center in Honolulu, Hawaii. Terry has also served as President of the Hawaii Association of Nurse Anesthetists, and for the North Carolina Associations of Nurse Anesthetists, as well as president of the American Association of Nurse Anesthetists 2006-07.
Vice President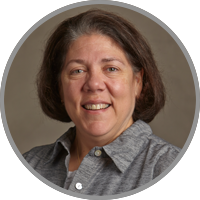 Mary Wojnakowski, PhD, CRNA
Mary Wojnakowski is an actively practicing anesthesia provider as well as an educator and researcher. She provides anesthesia services at two facilities in Phoenix, Arizona: Maricopa Medical Center, a level 1 trauma hospital and regional burn center and Mayo Clinic Hospital. Mary is also on faculty at Midwestern University Arizona College of Osteopathic Medicine in Glendale, Arizona. She holds a PhD in nursing from the University of Pittsburgh. Prior to this, she obtained her master of science in nursing degree, with a specialization in nurse anesthesia, and a bachelor of science in nursing degree from the University of Pittsburgh School of Nursing. Mary actively participates in community and professional organizations at the state and national levels. She has published in the AANA Journal, OR Nursing, and the Journal of PeriAnesthesia Nursing. Mary also lectures widely on the topics of pain management, malignant hyperthermia, obstructive sleep apnea, and practitioner vigilance. Her research areas of interest include pain management, postoperative pulmonary complications, hypothermia, and the science of teaching and learning.
Secretary - Treasurer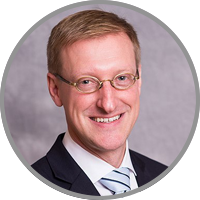 Kevin Driscoll, DNP, MSN, CRNA

Kevin Driscoll is a Staff Anesthetist at the National Institutes of Health*, Clinical Center. This is the world's largest research-only dedicated hospital where they take on medically complex cases to gain greater insights into future diagnosing, treating and curing patients. Prior to that he was at the Johns Hopkins Hospital where he helped lead the first Collaborative Unit Based Safety Program in the Department of Surgery as well as Co-Chaired a Johns Hopkins Medicine Clinical Community. He received his DNP from Yale University where his focus was on the geo-spatial analysis of the positive correlates for veteran suicide in the post-9/11 veteran communities.
*Kevin is serving in a personal capacity.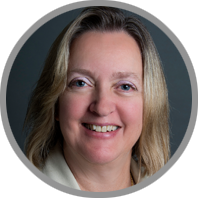 Lori Anderson, DNP, MSN, CRNA
Lori Anderson is an Assistant Professor in the Nurse Anesthesia Department at Rosalind Franklin University. She also provides anesthesia services in a Level-I Trauma center in Rockford, IL. Lori earned her BSN and MSN from Northern Illinois University, DeKalb, IL, and her DNP from Rush University. She was a past president of the Illinois Association of Nurse Anesthetists and a member of the Illinois Board of Nursing.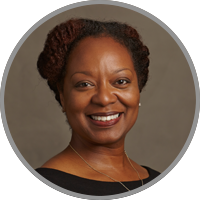 Pamela Chambers, DNP, EJD, MSN, CRNA
Pamela Chambers, DNP, EJD, MSN, CRNA is a member of a private practice anesthesia group in north Texas. She also has a health law consulting firm assisting attorneys, healthcare providers, hospitals, and insurers in matters related to standards of care, resource utilization, and negligence claims. Pamela was on active duty for 18 years in the US Army Nurse Corps, achieving the rank of Major before separating from the Army to attend law school. Pamela has practiced independently all over the country as well in in several locations overseas. In addition to clinical practice, Pamela has authored several articles covering topics in anesthesia clinical practice as well as professional practice matters. She was a past online instructor for the legal nurse consulting program with Kaplan University. Before joining the board of directors, Pamela served on several volunteer panels for the NBCRNA for tasks such as the SEE committee and item writers group. Pamela's DNP project topic was Implementing a Quality Measures Trigger Tool in a Private Practice Anesthesia Workgroup.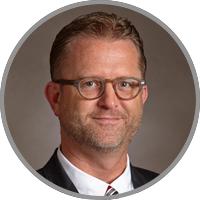 David Coffman, DO, PhD

David Coffman is the surgeon member of the NBCRNA Board. He obtained his DO from Des Moines University School of Medicine and did his fellowship in trauma/surgical critical care, including burn and burn surgery training, from Yale University. He earned his PhD in Clinical Psychology from Capella University. He is an Associate Professor of Medicine and Surgery at Touro University College of Osteopathic Medicine-California (TUCOM), Vallejo, CA and a trauma surgeon with the Acute Care Surgicalist Management Group in Sacramento, CA.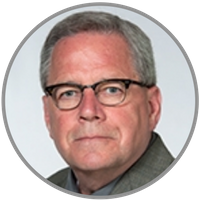 Stephen Klinkhammer, DNP, CRNA, CHSE, APNP, APN
Dr. Klinkhammer received his Master of Nurse Anesthesia from the Mayo School of Health Sciences, Rochester, MN, and his Doctor of Nursing Practice from Rush University, Chicago, IL. He has provided anesthesia care in multiple settings including military, government, academic and private practice. He presently provides office-based anesthesia services in the southeast Wisconsin area. Steve was on the Faculty of the Nurse Anesthesia Program at Rosalind Franklin University School of Medicine and Science from 2009 - 2017 and is a nationally Certified Healthcare Simulation Educator. Steve lectures on a regional and national level on various anesthesia-related topics. In 2018, Steve received the Recognition of Outstanding Contribution award for giving back to his profession and fellow veterans from the Mayo Clinic School of Health Sciences Alumni Association.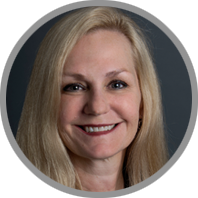 Susan McMullan, PhD, MSN, CRNA, CNE, CHSE

Susan McMullan is an Associate Professor and Nurse Anesthesia Specialty Track Coordinator at the University of Alabama at Birmingham (UAB) School of Nursing. She earned her BSN from University of Michigan, her MSN in Nurse Anesthesia from Rush University, and her PhD from Rutgers, the State College of New Jersey. Prior to her move to Birmingham, she worked full time as a clinical CRNA in Chicago. She has previous academic experience at Rush University Graduate College of Nursing and at Rosalind Franklin University of Medicine and Science. In her current role, Susan manages day-to-day operations of the Nurse Anesthesia program. She also developed a new doctoral curriculum, and transitioned the Nurse Anesthesia Specialty Track from the Master's to Doctor of Nursing Practice outcome degree. Susan maintains a clinical faculty practice at UAB Callahan Hospital. Susan is a 2017 American Association of Nurse Anesthetist Post-Doctoral Fellow and 2016 UAB School of Nursing Dean's Scholar Award recipient for her research on CRNA workload and patient safety.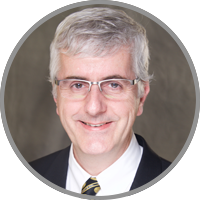 Cormac O'Sullivan, PhD, CRNA, ARNP
Cormac O'Sullivan is an Associate Clinical Professor and the director of the DNP program in Nurse Anesthesia at the University of Iowa. He has worked as a CRNA at the University of Iowa Hospitals and Clinics for 20 years. He completed his CRNA education at DePaul University and Ravenswood Hospital in Chicago, IL. He received his PhD in Health Services with a focus on Health Economics from the University of Iowa in 2008. His areas of research interest focus on quality and safety in surgical patients, and provider and patient preferences for health care services.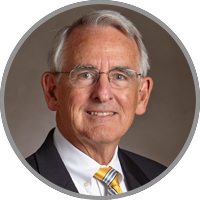 Edward J. Susank
Edward Susank is the public member of the NBCRNA Board. Ed spent 25 years as a Principal with William M. Mercer, Inc., a benefits and human resource consulting firm. Ed has served on the governing board of Downey (CA) Regional Medical Center for 13 years and chaired their board for four years. He has also served on boards or committees for the Hospital Council of Southern California, the California Hospital Association, the Accreditation Council for Continuing Medical Education, the American Board of Medical Specialties, the Federation of State Boards of Physical Therapy, AARP, the Commonwealth of Virginia, and the Catholic Diocese of Arlington. He is currently a Public Member on the American Board of Imaging Informatics and the National Center for Interprofessional Practice and Education at the University of Minnesota. Ed has been a speaker on programs dealing with employee benefit and health care topics for such organizations as the Federation of State Medical Boards, The Conference Board, and the Society of Enrolled Actuaries.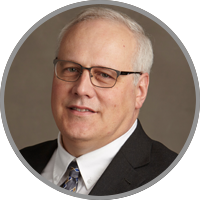 Mark Zahniser, MD

Mark H. Zahniser is the anesthesiologist member of the NBCRNA board. He received his B.A. from The Ohio State University in 1985 and his medical degree from the University of Toledo medical school (formerly MCO) in 1990. His primary training in anesthesiology and fellowship in critical care both occurred at the Cleveland Clinic, finishing in 1995. He subsequently has worked in and led two private practice groups, as well as spent extensive time practicing at academic centers. He was a past program director for the critical care anesthesiology fellowship at University Hospitals Case Western Reserve. Currently, he works in the Department of Cardiac Anesthesia at Cleveland Clinic and is an Assistant Professor of Anesthesiology at the Cleveland Clinic Lerner College of Medicine.

Jessica Kubisch, DNAP, MS, CRNA
Jessica Kubisch practices anesthesia at a critical access hospital in rural Oregon, where she provides compassionate, evidence-based anesthesia care for surgical, emergency and obstetric patients. Prior to this, she worked at Medstar Georgetown University Hospital as a Staff CRNA and clinical site faculty for Georgetown University's Nurse Anesthesia Program. Jessica received her BSN from Franciscan University, is a graduate of Georgetown University where she received her MSN, and obtained her DNP from Virginia Commonwealth University. Her critical care experience was completed in the Pediatric ICU at UCLA Medical Center. Currently, she is involved in implementing enhanced surgical care and recovery pathways, as well as developing a program to utilize high-fidelity simulation for interdisciplinary crisis resource team training in the operating room. Jessica enjoys medical mission work and actively serving in community and professional organizations.

Michael Rucker, DNP, CRNA, LCDR, NC, USN
Michael is a Lieutenant Commander in the US Navy and is a CRNA practicing as Assistant Clinical Site Director for the Uniformed Services University Nurse Anesthesia Program clinical site at Naval Medical Center, Portsmouth, VA (NMCP). He also serves as a staff CRNA for the NMCP Anesthesia Department, which includes providing general, regional and neuraxial anesthesia. He holds a DNP from the Uniformed Services University, and also serves as the Chairperson of the command Procedural Sedation Committee and the education coordinator for the command Procedural Sedation Monitors course.