Meet the NBCRNA Board of Directors
President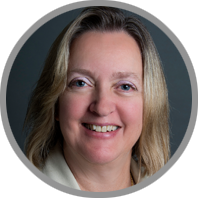 Lori Anderson, DNP, MSN, CRNA, FAANA
Lori Anderson is an Associate Professor, and the Chair/Program Director for the Department of Nurse Anesthesia at Rosalind Franklin University, North Chicago, IL. Lori earned her BSN and MSN from Northern Illinois University, and her DNP from Rush University. She was a past president of the Illinois Association of Nurse Anesthetists and a past member of the Illinois Board of Nursing.
Vice President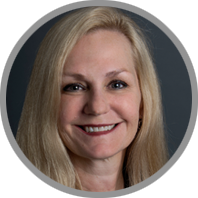 Susan McMullan, PhD, CRNA, FAANA

Susan McMullan is an Associate Professor and Nurse Anesthesia Specialty Track Coordinator at the University of Alabama at Birmingham (UAB) School of Nursing. She earned her BSN from University of Michigan, her MSN in Nurse Anesthesia from Rush University, and her PhD from Rutgers, the State College of New Jersey. Prior to her move to Birmingham, she worked full time as a clinical CRNA in Chicago. She has previous academic experience at Rush University Graduate College of Nursing and at Rosalind Franklin University of Medicine and Science. In her current role, Susan manages day-to-day operations of the Nurse Anesthesia program. She also developed a new doctoral curriculum, and transitioned the Nurse Anesthesia Specialty Track from the Master's to Doctor of Nursing Practice outcome degree. Susan maintains a clinical faculty practice at UAB Callahan Hospital. Susan is a 2017 American Association of Nurse Anesthetist Post-Doctoral Fellow and 2016 UAB School of Nursing Dean's Scholar Award recipient for her research on CRNA workload and patient safety.
Secretary-Treasurer

Garry Brydges, PhD, DNP, MBA, CRNA, ACNP-BC, FAAN, FAANA
Garry Brydges is the Chief Nurse Anesthetist and Director of Anesthesia Quality & Outcomes at MD Anderson Cancer Center in Houston, overseeing a group of over 110 CRNAs. He is also adjunct faculty at University of Texas and Baylor College of Medicine Nurse Anesthesia Programs. He continues a passion for teaching and precepting students in focused areas of neuroanesthesia, and his acute care nurse practitioner expertise in cardiovascular surgery. He has been performing opioid sparing and non-inhalation anesthesia for nearly a decade in his current practice. Garry graduated from the University of Texas Nurse Anesthesia Program and was the recipient of the Agatha Hodgins Outstanding Graduate Award. He has an extensive academic background also graduating from the University of Texas Acute Care Nurse Practitioner Program before nurse anesthesia training, concentrating in cardiovascular surgery. He completed his DNP at Texas Christian University in 2011, focusing research in Preoperative Considerations for the Heart Failure Patient with Cardiac Resynchronization Therapy. Other degrees include an Executive MBA, as well as a PhD in Financial Management and Economics in Healthcare Delivery, at Texas Woman's University. He is well published in textbook chapters and journals, most recently in the Journal of Nursing Administration (December 2019) and Textbook: Oncologic Critical Care (2019). He was inducted in 2018 as a Fellow into American Academy of Nursing for his work in Opioid-Sparing Strategies.
Watch Garry's introduction video.

Lisa M. Bennett, DNP, MS, CRNA
Lisa M. Bennett is the director for the University of Tulsa Doctoral Program of Nurse Anesthesia. She earned her BSN from the University of Michigan, her MS in nurse anesthesiology from the University of Detroit Mercy, and her DNP from Robert Morris University. She has served on the Diversity and Inclusion committee for the AANA, is a poster and scholarship reviewer for the AANA Foundation and a former item writer for the NBCRNA. Lisa was the keynote Dorothy Brangman speaker for the 2019 AANA Annual Congress and has published in the AANA Journal.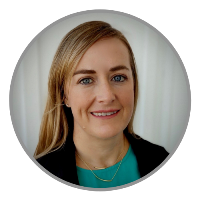 Sara C. Gonzalez, MD

Sara Gonzalez is the anesthesiologist member of the NBCRNA Board. Dr. Gonzalez received her medical degree from Wake Forest University School of Medicine and completed her residency training at Naval Medical Center San Diego (NMCSD) and obstetric anesthesiology fellowship at Cedars Sinai Medical Center. She serves as a Commander in the United States Navy at NMCSD where she is a staff obstetric anesthesiologist and the Residency Program Director. She deployed to Kandahar, Afghanistan in 2013 in support of Operation Enduring Freedom. She is an Assistant Professor of Anesthesiology at the Uniformed Services University of Health Sciences. She enjoys teaching residents and students. Her academic interests include provider wellbeing, operational medicine, and maternal patient safety.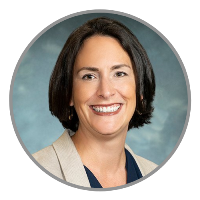 Sarah E. Giron, PhD, CRNA, FAANA


Sarah Giron is a full-time Academic and Clinical Instructor for the Kaiser Permanente School of Anesthesia (KPSA) in Pasadena, California and Adjunct Professor at California State University, Fullerton (CSUF) School of Nursing. She is lead faculty for the DNP scholarly project process at KPSA and operationalized research agreements and dialogue between KPSA and CSUF, serving as lead faculty for the KPSA IRB processes and consulting on project methodology and feasibility for all DNP projects. As full-time faculty, Dr. Giron is also responsible for running simulation-based learning scenarios and clinical education in the operating room. She practices part-time at the Kaiser Permanente South Bay hospital in Harbor City, California. Her clinical interests include neurosurgical cases, organ transplants, general, ophthalmic, vascular and off-site anesthesia.
Robert T. Laird, BSN, CRNA
Robert Laird is an anesthetist in private practice in the Abilene, Texas, area. He has been in private practice for over 35 years. Robert has served in many capacities with the Texas Association of Nurse Anesthetists, including four terms as President. He graduated from Texas Christian University with a BSN, before being accepted into the anesthesia residency program at Wichita General Hospital in Wichita Falls, Texas. While there, he developed an air transport system for sick babies, served as field triage nurse during the Wichita Falls tornado of 1979, and helped develop policies for the use of CRNAs in the Emergency Department. After graduation, Robert was recruited by a private hospital in Abilene where he became the pediatric specialist for the center. Robert worked with both State and National organizations to lobby for rules allowing CRNAs to be accepted by Medicare as independent practitioners. Robert has continued to practice full time, managing a four- CRNA group and serving as Chief of Anesthesia for four ASCs and one rural hospital. He also serves as part-time adjunct instructor for a local university nursing program. Robert has served as a testifying expert in several cases involving CRNAs and continues to provide research and opinions concerning standard of care.
Watch Robert's introduction video.

Becky LeBuhn
Rebecca (Becky) LeBuhn is a co-founder and Chair of the Board of Citizen Advocacy Center, and is responsible for research, policy development, and publications. She has coordinated public participation on regulatory boards, specialty certifying bodies, federal regulatory proceedings, private sector decision-making, and technical standards development in such diverse fields as healthcare, medical devices, solar energy conversion, and indoor air quality. A professional writer, Ms. LeBuhn is the author of numerous publications and newsletters on various subjects including health professional licensure, specialty certification and recertification, continuing professional development, consumer-business relations, regulatory and healthcare policy, and financial services. Active in the public interest community, Becky has been the President of the National Consumers League and of the Continental Association of Funeral and Memorial Societies. She currently serves as a public member of the American Board of Medical Specialties Stakeholder Council and in the past served as the public member on the National Commission for Certifying Agencies (NCCA), and on the boards of directors of the Institute for Credentialing Excellence (I.C.E.), the American Board of Radiology Foundation (ABRF), and ASTM International. She received the 2020 Mary Macomber Service Award from I.C.E. Ms. LeBuhn earned her B.A. in Economics and Government at Wells College and her M.A. in Soviet Studies at the Johns Hopkins School of Advanced International Studies.

Sonya D. Moore, DNP, MSN, BSN, CRNA
Sonya Moore, with over 20 years of nurse anesthesia experience, is the Program Director of the Nurse Anesthesia Program at Case Western Reserve University, where she developed and implemented the Leadership Excel and Achievement Program (LEAP). As a part of her commitment to practice, she currently holds a PRN position with The Cleveland Clinic and an independent locums' practice, through SDMS Anesthesia limited. Sonya is involved in the nurse anesthesia community as a member of the AANA and OSANA Board of Directors, and while on the AANA board, served as liaison to the NBCRNA. She values her roles outside of the community, such as being the co-chair of the MSK Leadership Academy DNP Founders Circles, which engages her with leaders in nursing at the national and international levels.

Ellen Reynolds, MD, FACS
Ellen M. Reynolds, MD, FACS, is a fellowship trained pediatric surgeon with over 20 years of experience of general pediatric and trauma surgery at St. Luke's Children's Hospital, Boise, Idaho. Her particular interest is the management and treatment of chest wall deformities. Dr. Reynolds has helped to pioneer techniques used in the surgical correction of pectus excavatum and carinatum deformities. Dr. Reynolds earned her bachelor's degree at Pomona College, and attended medical school at Washington University in St. Louis where she graduated first in her class. She completed her general surgery residency at Massachusetts General Hospital, and a fellowship in pediatric surgery at Children's Hospital of Michigan. Dr. Reynolds volunteers her time with IPSAC organization, serving as an educator for Danang Children's Hospital in Vietnam.

Audrey E. Rosenblatt, PhD, MSN, BSN, BA, CRNA
Audrey Rosenblatt is a CRNA manager at Lurie Children's Hospital where she oversees management, strategic planning, clinical care of pediatric patients, and clinical education of SRNAs. As a CRNA for 10 years with a pediatric subspecialty, she has completed a PhD in Nursing Science at Rush University where she serves as a didactic pediatric educator in their College of Nursing, Nurse Anesthesia Doctoral Program. Her time at Lurie Children's Hospital has been one of promotion and expansion, from being hired as 1 of 4 CRNAs, to growing the team to 21 CRNAS with further expansion planned. As a Chief CRNA, Audrey has mitigated organizational efforts to assemble a Cardiac CRNA Team that provides high-quality care for any cardiac patients requiring anesthesia and a dedicated Fetal CRNA Team to cover fetal surgeries in the Chicago Institute for Fetal Health.


Unique Laylor, MSN, CRNA
Unique Laylor is currently a CRNA at Baylor, Scott & White Health in Temple, TX, where she also serves on the hospital Nurse Research Council. She began her term as an Emerging Leader Fellow in October 2021. While at UCSF, Unique was a member of the departmental Quality Improvement Committee, Orientation Committee, and participated in the annual Students Capturing the Operating Room Experience (SCORE) event speaking with underrepresented minorities in health care. Prior to relocating to Texas, Unique was a simulation fellow at the San Francisco Veteran's Affairs Medical Center.
Watch Unique's introduction video.

Priscilla Aguirre, DNP, CRNA
Priscilla Aguirre is an Assistant Professor at the University of Maryland School of Nursing (UMSON). Her passion for nurse anesthesia led her to obtain a Doctorate of Nursing Practice Degree at the University of Buffalo in 2017. At UMSON, Priscilla works as the Director of Simulation and provides low- and high-fidelity simulation experiences for nurse anesthesia students. She has designed and implemented numerous high-fidelity intraoperative simulations that include OB, PEDs, difficult airway, and cardiac resuscitation. In 2020, Priscilla received the New Faculty Award for demonstrating exceptional contributions to teaching, scholarship, and service. Recently, she was granted the Dean's Teaching Scholars Award for the study titled "The Impact of High Fidelity Simulation on Nurse Anesthesia Students' Knowledge, Self‐Confidence, and Psychomotor Skills" in which she's the Primary Investigator.