COVID-19 FAQs - For Students/Graduates
Q

I already had an appointment scheduled to take my exam. Now what?

Pearson VUE

is delivering NBCRNA exams on a limited basis. If your current authorization is valid, reschedule through Pearson VUE. If you need additional time due to appointment availability in your area, please contact us at

certification@nbcrna.com

.

Q

I am currently eligible to test for the SEE, but it expires soon. What do I do?

If you have a

current

testing eligibility that expires in the near future, email us at

certification@nbcrna.com

to request an extension of your eligibility end date. Provide your full name, ID, and exam type. We will extend the eligibility so you can make an exam appointment with Pearson VUE.

Q

How do I reschedule my Exam?

Exam rescheduling is managed through Pearson VUE, please contact them regarding scheduling or rescheduling of exam appointments.

Q

Are there any testing alternatives?

The NBCRNA is accredited by the National Commission for Certifying Agencies (NCCA) and by the Accreditation Board for Specialty Nursing Certification (ABSNC). An important aspect of earning and maintaining our accreditation is the identification of our test delivery methods and our demonstration of the security, reliability and validity of these modalities for all our products. The NCE and SEE are unique as they utilize Computerized Adaptive Testing (CAT) and require especially sophisticated delivery systems that not all testing vendors can accommodate. Again, while no immediate substitutes are available, and sudden changes in our delivery methods and vendors are not possible or in the best interest of our candidates, we are committed to ongoing assessment of all valid alternatives for our exam delivery.

Q

I will complete my nurse anesthesia program soon and am concerned that I will not be able to schedule an appointment to take the NCE. Can I make an appointment prior to graduation?

Students are not able to make future NCE appointments prior to program completion. Completion of a COA-accredited program is required to be eligible to take the NCE. The NCE eligibility notice is necessary to make an appointment to take the NCE at a Pearson VUE testing center.

Q

My testing window of four attempts in the first year following graduation is about to close. Will I be granted additional testing attempts since Pearson VUE is shut down?

Pearson VUE

testing centers are operating selected sites with a limited capacity. We are aware of the impact these limitations are having on our candidates' ability to test. We will be evaluating each person that has been delayed on a case-by-case basis. Consideration will be given to the length of time the centers are closed relative to an individual's testing cycle. The intent will be for no time to be lost because of the

Pearson VUE

closure.
COA Statement Regarding Coronavirus Disease 2019 (COVID-19)
In light of concerns with the Coronavirus Disease (COVID-19), the COA has established a process to closely monitor COVID-19's impact on nurse anesthesia programs. Find the latest COA statements and information here.
Introduction
Welcome, students! This page is dedicated to your needs and interests as you continue your training to become a Certified Registered Nurse Anesthetist. Nurse anesthesia students are working hard to prepare to be leaders and competent care providers in a dynamic profession, and the NBCRNA wants to provide you with resources to help you on your path.
Quick Links
Video: Working Together to Support Students and CRNAs
The NBCRNA, AANA, COA, and AANA Foundation have worked together on a series of videos for student registered nurse anesthetists to help describe each organization's function. These videos will also help students better understand how they can interact with each organization as they progress through their training and career. The organizations work together to support nurse anesthetists throughout their career. See More at our Youtube channel!
National Certification Examination (NCE)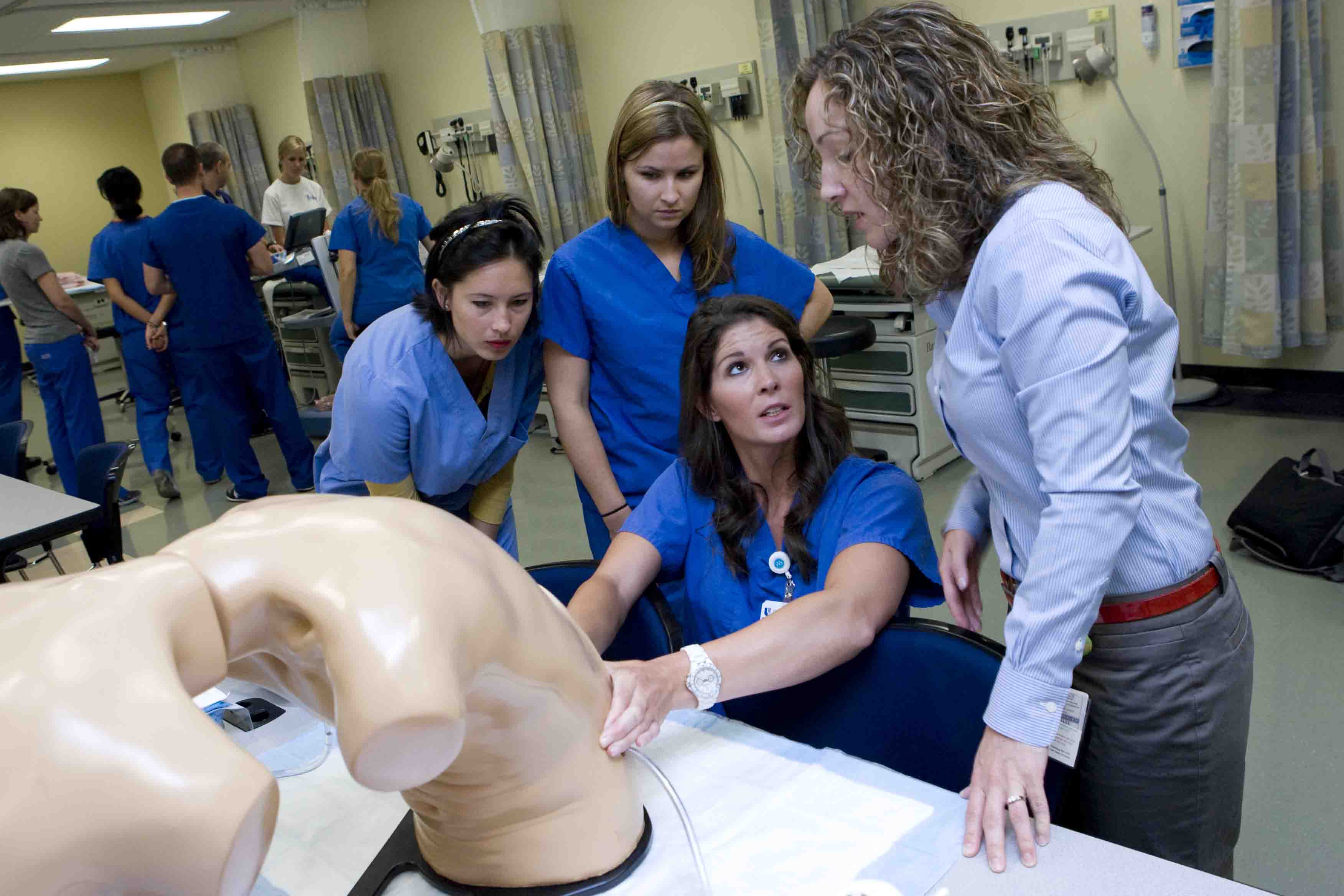 The purpose of the National Certification Examination (NCE) is to assess the knowledge, skills, and abilities necessary for entry-level nurse anesthesia practitioners. To enhance the ability of the NCE to assess entry-level competency in the field of nurse anesthesia, the National Board of Certification and Recertification for Nurse Anesthetists (NBCRNA) has been adding alternative question formats to the NCE.
A candidate who holds "certification eligible" status with the NBCRNA has successfully completed an accredited nurse anesthesia educational program and has been granted eligibility status to take the NCE by the NBCRNA.
NCE FAQ's
Q

When can I expect to receive notification from the NBCRNA that I am eligible to take the NCE?

You can expect to receive an email notification from the NBCRNA of your eligibility to take the NCE within 1-5 business days following the date that verification of your nurse anesthesia educational program completion is received by the NBCRNA. It is your responsibility to make certain that you have provided the NBCRNA with your current email address, that you have not blocked access to your account by the NBCRNA and Pearson VUE, and that you can receive attachments from either group.

Q

How should I prepare for the NCE?

Whether you use study groups, workshops, or review courses, you should carefully review the content outline in the NBCRNA NCE Handbook; it contains everything a candidate needs to know about the NCE administration.

Q

When do I receive my results?

You will receive preliminary results of your examination when you check out at the test center. These are preliminary only and are not final until validated by the NBCRNA.

You will be notified of official test results by the NBCRNA within 2-4 weeks of the NCE by first-class mail.

Contacting the NBCRNA office within the 4-week timeframe after your examination slows down the processing of all results because resources are used to answer questions and verify information rather than process results.

Under no circumstances are examination results released by telephone, fax or email.

Candidates should carefully consider making time-sensitive employment-related commitments that require immediate verification of certification (i.e., passing the NCE). Processing of results may take up to 4 weeks following the date of your examination, and processing will not be altered for individual requests.
Self Evaluation Examination (SEE)
The Self-Evaluation Examination (SEE) has been a valuable tool for both students and education providers to gauge progress in the education program, assess knowledge of anesthesia practice, and to prepare students for the National Certification Examination (NCE) experience.
SEE FAQ's
Q

How is the SEE exam structured?

The SEE will continue to be a computerized adaptive test, and the question formats will remain the same as before: multiple choice, multiple correct response, short answer/calculation, drag and drop, and hotspot.

Q

What is the cost of the SEE exam?

The cost for sitting for the SEE will be $250.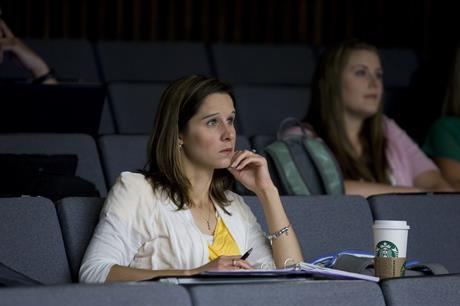 Exam Tutorial
The NBCRNA has developed an exam tutorial with the purpose of helping examinees with interactive examples of the five question formats contained within the NCE and SEE. This tutorial contains a total of 20 sample items that depict generally how the questions will look in the exam administration software, as well as basic instructions for responding to each question type, and can be taken an unlimited number of times.
Exam Expectations
Q

What are some examples of improper exam-related behaviors?

Attempting to have someone other than yourself take the exam under your name, or taking the exam for someone else under their name. Hiring a "ringer" (more knowledgeable person) or a "proxy" to sit for the examination in one's place.
Retention or possession of exam materials:

Having an electronic device in the test center that can take pictures, video, audio, or record or transmit typed text or copy files

Forgetting to take off your smartwatch
Having a USB drive in your pocket

Having printed copies, pictures, handwritten notes, files, or other representations of exam content, inside or outside the test center
Memorizing content that is on an exam to later record or share it

Sharing exam materials:

Talking to examinees, faculty, students, or test prep/review course personnel about what is or is not on the exam or what is more or less important to study based on exam experience


- "There was much more about ____ on the test than I expected."

- "There was this question about ____ that really confused me. How would/did you answer?"

- "You should review the diagram of ____. One question was just like that."

- "Why do we spend so much time studying ____ when it's not on the exam?"

- "I teach this aspect of the curriculum in my course, but it's not really covered on the boards."

Posting social media, email, or discussion board messages about experience of question materials on the exam

- "I was really glad I took ____ test prep course because the questions were almost identical to the real thing."

- "Does anybody want to get together to make an exam study guide? I can remember a few questions, and if we put our heads together..."

- "This was a terrible test. For instance, this question about ____ didn't make any sense..."

Contributing actual test materials to a prep course with or without compensation

Attempting to obtain actual exam materials or inside information:

Attending a course or purchasing materials that claim to include actual test content
Asking someone who has taken an exam for information about it

- "I feel like I'm a little weak on ____. Were there many questions about that?"

Answering test questions on the basis of anything other than one's own knowledge and judgement

Using notes brought into the test center
Looking at another person's exam
Asking a proctor or another examinee for answer information
Any prohibited communication while taking the exam

Q

What are examples of permitted exam-related behaviors?

Exchanging general information about the test center environment or rules

- "Are you allowed to take a break during the test?"

- "There was a little bit of a delay to get seated at the center."

- "My ID said Christopher and my registration said Chris, so I couldn't test."

Sharing basic, public information about question types on the exam

- "There are 150 multiple-choice questions: there aren't any alternative format questions like hotspots on the test."

Discussing information published by the NBCRNA already

- "The content outline says that 30% of the test is devoted to basic science."

Making general comments about your exam performance

- "I thought the exam was very challenging, but I think I passed. I had plenty of time."

Q

What are penalties for improper exam-related behavior?

Penalties include but are not limited to:

loss of eligibility to take any NBCRNA exam, including SEE, NCE, and NSPM, now or in the future
invalidation of exam results
revocation of certification
assessment of monetary damages
legal liability

Q

What should I do if I witness behavior I think may be improper?

If you see any behavior related to NBCRNA exams that you think may be improper, you are obligated to report it. The NBCRNA uses a third-party reporting service known as The Network. You can remain anonymous if you choose, and no direct contact with NBCRNA staff is required.

Online Reporting: https://nbcrna.tnwreports.com

Phone reporting: 844-703-1790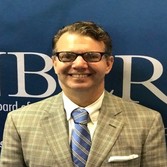 What does the CRNA credential mean to you?
The CRNA credential has afforded me the privilege to provide anesthesia care services to patients and to teach what I love to do. I can't imagine doing anything else.
CPC Evolution and Development presented by Chuck Vacchiano, PhD, CRNA, FAAN
Dr. Vacchiano provides a history of the CPC Program, including the reasons for changing the recertification process; the concept of competence; evidence supporting changes; the concept of grandfathering; and the changes to the CPC Program based on feedback from stakeholders.