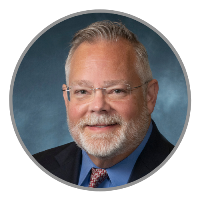 John C. Preston, DNSc, CRNA, FAAN, FAANA, FNAP, APRN
John Preston was named NBCRNA Chief Executive Officer in April 2021 after six years as the NBCRNA Chief Credentialing Officer. John brings more than 36 years of experience in nursing and advanced practice nursing, of which 25 were spent leading nurse anesthesia education and professional development. Prior to joining the NBCRNA, John has served as the Associate Program Director at Rosalind Franklin University, the Graduate Program Director for the University of Tennessee, and the Senior Director of Education and Professional Development at the American Association of Nurse Anesthetists.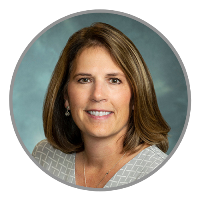 Leah Cannon, CPA, CAE
Leah Cannon joined the NBCRNA in May 2011 after consulting with NBCRNA for two years. In her current role, Leah oversees the finance, human resources, information technology and office operations. Leah has over 13 years' experience working with nonprofit organizations and has also worked in public accounting and private industry.
Chief Credentialing Officer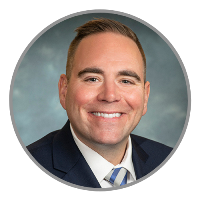 Christopher Gill, PhD, MBA, CRNA, ACNPC-AG, FACHE
Christopher Gill joined NBCRNA in August 2021 and has progressive leadership experience in the profession of nursing, including a two-year term as an Emerging Leader Fellow on the NBCRNA Board of Directors. Prior to joining the NBCRNA, he served as a Regional Director for the New England and Northwell territories at North American Partners in Anesthesia. He has also served as Chief CRNA and Clinical Coordinator prior to becoming a Regional Director.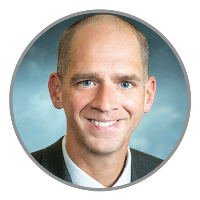 Tim Muckle, PhD, ICE-CCP
Tim Muckle returned to NBCRNA in June 2021, having previously served as the NBCRNA Senior Director of Testing from 2008 through 2017. Tim has published numerous articles in testing-related scientific journals and has been a regular presenter at meetings of the National Council on Measurement in Education, the Association of Test Publishers, and the Institute for Credentialing Excellence, among others. Prior to returning to the NBCRNA, Tim most recently served in the role of Senior Director, Psychometrics and Testing, with the Board of Pharmacy Specialties.