National Certification Examination (NCE) Resources
The NBCRNA administers the National Certification Exam (NCE) to measure the knowledge, skills, and abilities necessary for entry-level nurse anesthesia practitioners. The NCE is a variable-length computerized adaptive test for entry into nurse anesthesia practice.

The NBCRNA Board of Directors appoints a representative group of certified registered nurse anesthetists to serve on the National Certification Examination Subcommittee. This subcommittee meets annually to write and review test questions for the approved item bank and to update the item bank each year. Performance statistics for questions are continually monitored by the NBCRNA.
The NBCRNA maintains responsibility for the examination content outline and test specifications, maintains an item bank of approved test questions, and sets the passing score. In addition, the NBCRNA determines individual eligibility for admission to the NCE. See the NCE/SEE Bibliography.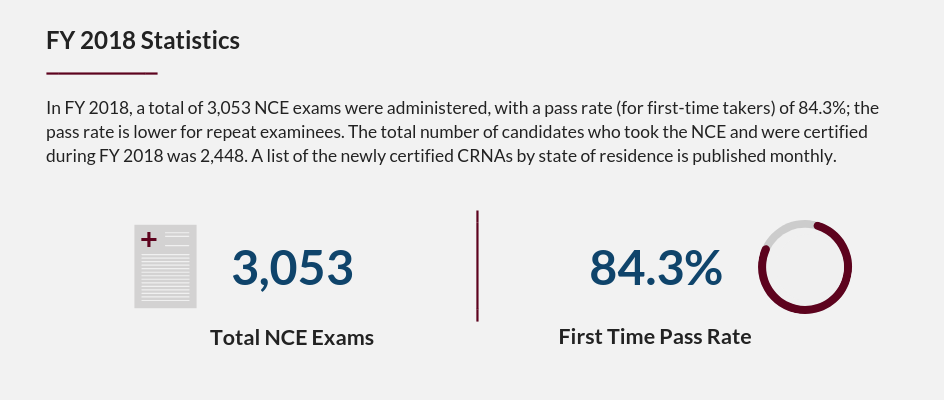 Other NCE Resources
NCE and SEE Interpretive Guide
2016 NCE PPA Executive Summary
NCE Content Outline = (For NCE exams administered ON or AFTER 1/1/2018)
State Board of Nursing Notification