The mission of the NBCRNA is to promote patient safety through credentialing programs that support lifelong learning. The NBCRNA's staff in conjunction with board members - who are experts in the fields of anesthesia, surgery, training/education and testing - fulfill this mission by ensuring that nurse anesthetists meet rigorous standards to earn and maintain their certification. As a result, nurse anesthetists have a remarkable track record for safe practice.
National Certification Examination (NCE)
From January 1, 2022, through December 31, 2022, a total of 3,548 NCE's were administered; 2,794 candidates were first-time takers with a pass rate of 83.4%. The total number certified during this time frame was 2,711. A list of newly certified CRNAs by state of residence is published monthly here. Learn more about the NCE on the NCE Resources page.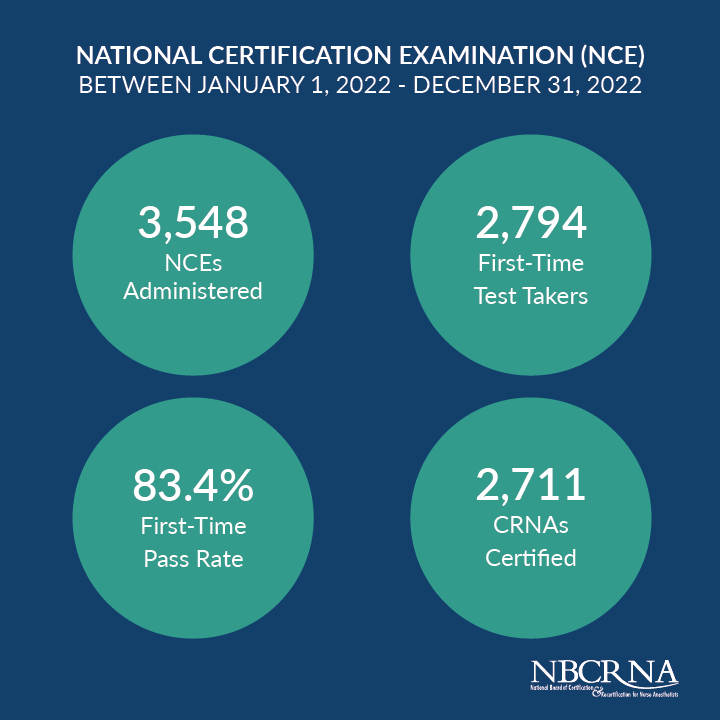 Self-Evaluation Examinations (SEE)
A total of 6,213 exams were administered during the 12-month period between January 1, 2022, through December 31, 2022. Learn more about the SEE on the SEE Resources page.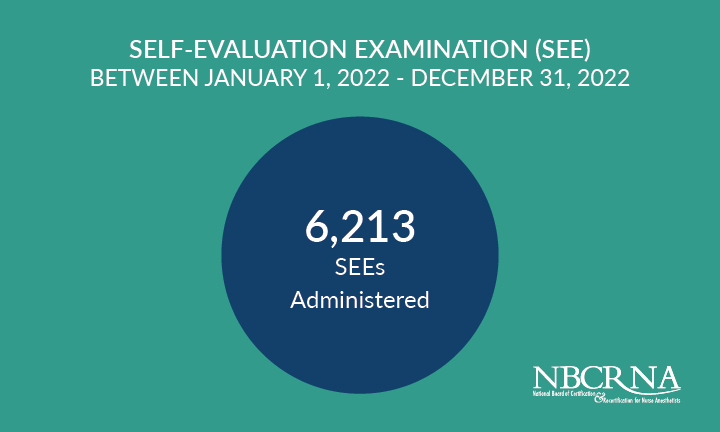 Nurse Anesthetist Student Demographics
As of December 31, 2022, there were 3,300* newly enrolled students. See other student demographics below.