Call for Applications: Visiting Research Fellowship
As part of its research initiative, the NBCRNA is launching a Call for Applications for its Visiting Research Fellowship (VRF) Program. This competitive two-year fellowship program stems from the work of the NBCRNA Evaluation and Research Advisory Committee (ERAC) to provide a fellowship opportunity to CRNAs interested in performing research on professional certification and credentialing. Applicants should have a PhD/DNP/DNAP/EdD (or equivalent) in nursing, nurse anesthesia, related healthcare profession, or education. They should also have prior experience with a research database and dataset management, and be familiar with Institutional Review Board Requirements. The application window closes April 30.
NBCRNA Focus on Research
The NBCRNA understands that research and technologies will continue to impact your CRNA practice in various ways over the coming years. Through the work of the NBCRNA Evaluation and Research Advisory Committee (ERAC), the NBCRNA is leveraging today's technologies and research to continue to develop the evaluation of the current NBCRNA credentialing programs, and investigation of the question: What is the best way to assess knowledge and competence over time in CRNA practice? To focus on this, the ERAC and two subsequent subcommittees, comprised of subject-matter experts, have been established and are working on various research projects and initiatives.
Resources:
Evaluation and Research Advisory Committee (ERAC)
In August 2017, the NBCRNA established the Evaluation and Research Advisory Committee (ERAC) to assist the board in providing oversight for project development and design, ongoing analysis, outcomes, and reports related to the NBCRNA's credentialing programs. The ERAC will develop an evidenced-based evaluation of all recommendations related to the credentialing programs to help inform the NBCRNA. The ERAC will provide summary recommendations to the NBCRNA Board of Directors for final determination.
GOALS
Develop and implement a logic model program evaluation plan for NBCRNA credentialing programs.
Develop and implement research projects for the credentialing programs to inform evidence-based decisions related to NBCRNA credentialing programs.
Evaluate internally and externally generated evidence and external stakeholder recommendations that have implications for current and future NBCRNA credentialing programs.
Formulate outcomes, reports, and evidence-based recommendations related to the research and evaluation plan for consideration by internal and external stakeholders and the NBCRNA Board of Directors.

As part of the ongoing work of the ERAC, five subcommittees have been formed: Simulation-Based CPC Assessment, Methods to Assess Knowledge and Competence, Longitudinal Assessment, English as a Second Language, and Value and Satisfaction. Questions? Email research@nbcrna.com.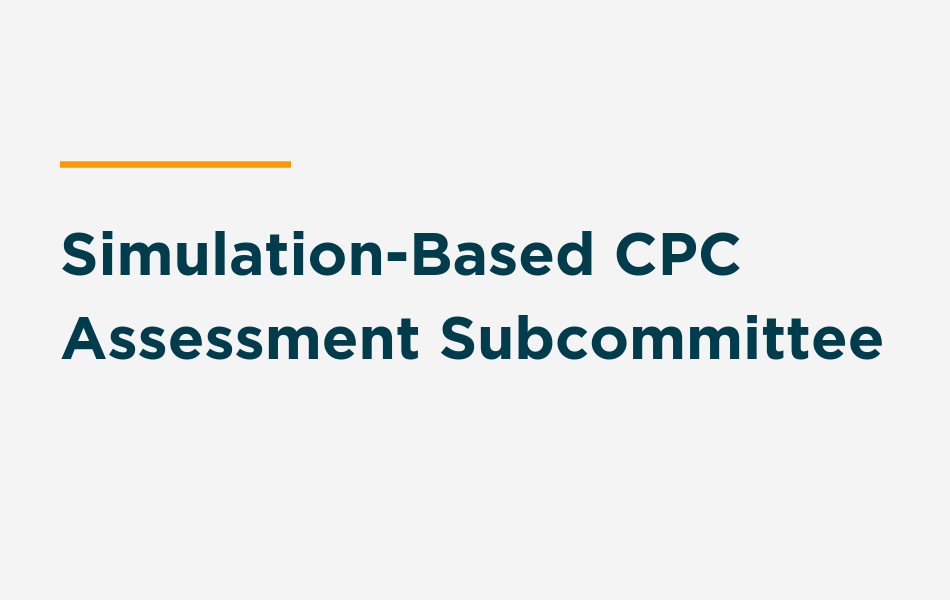 The ERAC: Simulation-Based CPC Assessment Subcommittee was established to develop a research study on the use of simulation as an alternative to the 150-question, closed-book CPC Assessment (CPCA). The NBCRNA is looking at alternative options for the CPCA as a knowledge-only assessment. Simulation is being examined as it is already currently used as a required component of the NBCRNA's Reentry Program. The subcommittee will provide reports for consideration to: the ERAC for input, internal and external stakeholders, and the NBCRNA Board of Directors.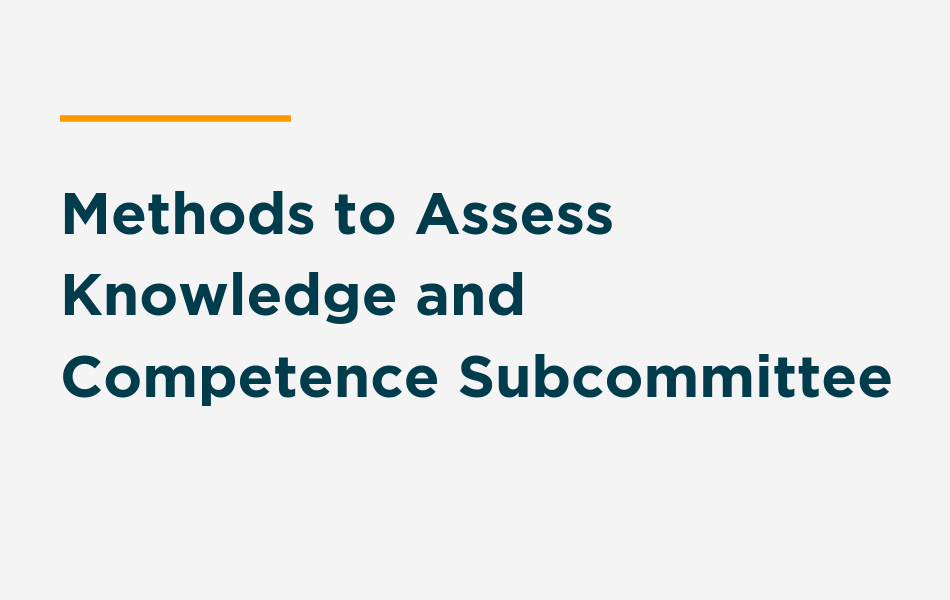 The ERAC Methods to Assess Knowledge and Competence Subcommittee was formed to explore current and innovative methods for assessment of CRNAs' crucial clinical decision-making knowledge, judgement, and skills throughout their career. The subcommittee will develop a report on current and innovative methods that may serve as an alternative or addition to the CPC Assessment. These include: Simulation, Longitudinal assessment (e.g., MOCA Minute), and Virtual Reality – Gaming.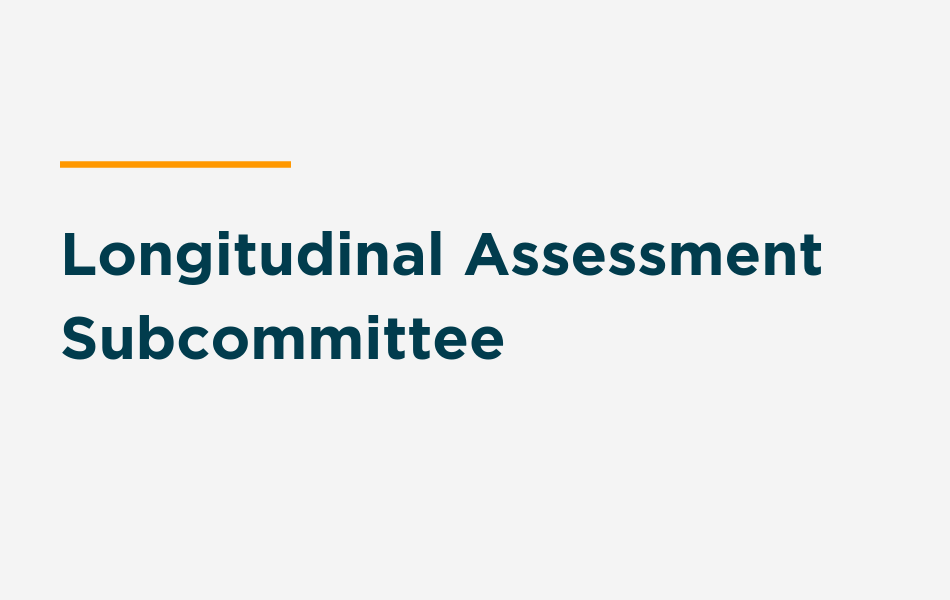 The ERAC: Longitudinal Assessment Subcommittee was formed to investigate the use of longitudinal assessments as an alternative option to the CPCA and throughout the NBCRNA's credentialing programs and provide recommendations to the ERAC. The goal of this subcommittee is to explore current and innovative methods in longitudinal assessments of CRNA crucial clinical decision-making knowledge, judgement, skills and competence needed overtime throughout their practice to promote patient safety and support lifelong learning.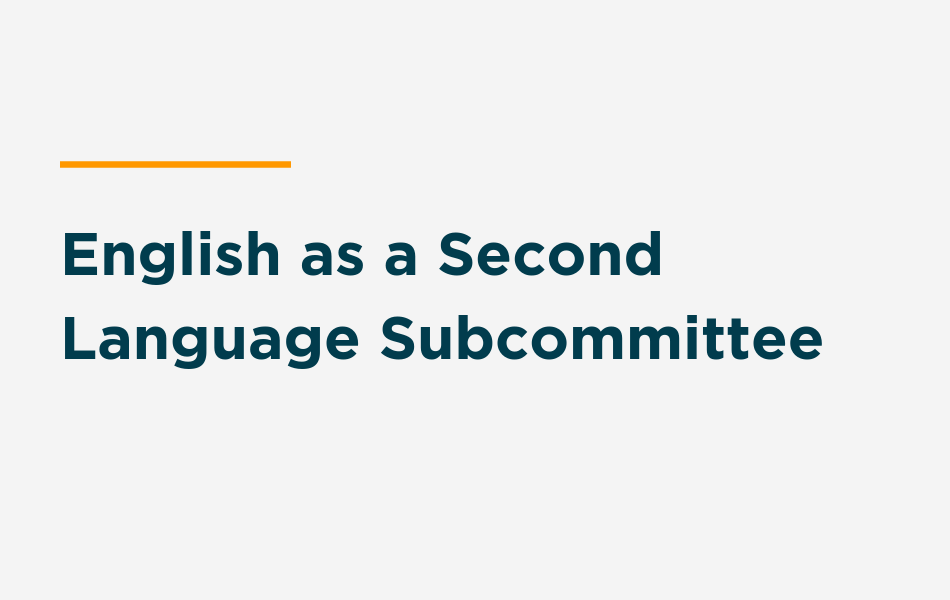 The ERAC: English as a Second Language Subcommittee (ESL) subcommittee was formed to explore considerations on examination performance for examinees with ESL throughout the NBCRNA's credentialing programs and provide recommendations to the ERAC. The goal of this subcommittee is to investigate licensure and certification practices, translational, localization and adaptation considerations, as well as demographic variables on examination performance for examinees with ESL.
Recent Studies
Beta Research Study

In Fall 2018, the NBCRNA completed an innovative research study on its computer-based Continued Professional Certification (CPC) Assessment, evaluating testing performance in six varied testing environments. The study provided the data necessary to establish both the testing condition and score standard for the assessment requirement of the NBCRNA's CPC Program. The Modified Angoff method, a widely used standard-setting approach in credentialing, was used to determine the performance standard. Although testing conditions varied, the percentage of study participants that met the performance standard was 95%, indicating preparedness and mastery of the knowledge necessary for practice in nurse anesthesia.

Launched in September 2018, the research study included 1,500 randomly selected CRNAs who volunteered to take the 150-question, four-hour exam in one of the six assigned testing conditions, including with and without resources, and at a testing center or live, remote proctoring. The study evaluated the testing environments to determine how each may help achieve the goals of the CPC Program in a way that is fair and reliable for all CRNAs taking the assessment requirement which begins in 2020.

To assure fairness to candidates, statistical equating procedures were used to place scores from different testing conditions on the same scale. Based on the findings from this study, the final testing condition that will be used for the CPC Program assessment component for CRNAs beginning in 2020 was determined in early 2019 and will use the standard also determined from this study. Learn more about the standard setting process or read the full press release on the study.

Press Release on the StudyAngoff Method for Standard Setting

Results were mailed to Study participants in mid-December 2018.

The NBCRNA thanks all CRNAs who participated in this innovative research study.

Benchmarking Study

The NBCRNA has used, and continuously evaluates, the continued certification requirements, practices and trends for nursing, and health care and physician credentialing, available in benchmarking and related reports. The information provides an environmental scan for the Evaluation and Research Advisory Committee (ERAC) and NBCRNA board in evaluation of the Continued Professional Certification (CPC) Program components.

In 2018, the NBCRNA partnered with a credentialing consulting company to conduct a national benchmarking study focused on continuing certification. The purpose of the Benchmarking Study was to assess the practices, components, costs, and other variables of health care and allied health credentialing organizations related to continuing certification. The study included website review for 294 health care credentialing organizations' programs accredited by the National Commission for Certifying Agencies (NCCA), the American Board for Specialty Nurse Certification (ABSNC), or the ISO 17024 standards, and the data collection tool included 36 variables related to continued certification.

A full report of the study results will be shared in fall 2019 with all stakeholders.
New Resources - PhD/DNP/DNAP Potential Research Topics
In response to requests by the Certified Registered Nurse Anesthetist (CRNA) community, the NBCRNA Evaluation and Research Advisory Committee (ERAC) has developed the following research topics related to CRNA continuing education, certification, and recertification. These topics are intended to serve as a resource for anesthesia students and practicing CRNAs who are seeking a Doctorate in Philosophy (PhD), Nursing (DNP), or Nurse Anesthesia Practice (DNAP).
Note: NBCRNA does not provide support for the development of questions and projects.
Topic Categories
Research

1. What is CRNA perception of Core Module impact on improvement of practice?

2. What are feasible measurement tools of CRNA procedure skills – clinical or simulation?

3. Is there a relationship between performance (test scores; performance/passing standard) on the National Certification Examination (NCE) and Continued Professional Certification Assessment (CPCA)?

4. What is the perceived value of certification and maintenance of certification (the CPC Program)? Development and implementation of a survey on the value of the CPC Program to certificants?

5. What are the predictors of the clinical performance of CRNAs?

6. Is there a difference in success on the SEE and NCE based on whether the NAEP is integrated or front loaded?

Quality Improvement

1. Use of simulation in CRNA recertification, related to crisis management.

2. Survey of CRNAs on knowledge and utilization of CPCA practice questions. Develop a survey to examine mode of delivery and frequency of CPCA Practice questions with the goal of developing recommendations for changes to CPCA Practice question delivery.

3. What are the benefits of simulation to enhance remediation of low CPCA scores?

4. What is the effectiveness of targeted remediation on core knowledge for CRNAs who do not meet the CPCA performance standard?

5. Utilization of CE in clinical practice performance – how are Class A credits used in practice?

6. What is the most effective remediation for not meeting the CPCA performance standard? Development of a CE-targeted learning protocol.

Systematic Review

1. Conduct a systematic review comparing remote-versus-live proctoring in high-stakes exams. What is the NBCRNA doing compared to other professions?

2. Conduct a systematic review to examine if rigorous post CE/CME improve performance on subsequent recertification examinations.

3. Conduct a systematic review to identify an instrument/checklist with high reliability and validity for use on a recertification simulation examination for CRNAs. (Duke is currently doing this.)

4. Review of current CEU utilization.

5. Review the influence of age on knowledge, skills and abilities to practice in health care.

6. Review of age influences on the requirements for licensure and certification in health professions. Should practitioners over a certain age (>60) be required to demonstrate clinical proficiency?

CLINICAL AND ACADEMIC TOPICS NOT NECESSARILY RELATED TO NBCRNA DATA

1. What is the perceived performance, observations, attestations from program directors and peers concerning CRNAs?

2. Conduct a systematic review examining clinical outcomes registries used by healthcare providers. What is out there, how do they collect data, and how do they use the data collected to inform changes in practice? Is there a relationship between clinical registry outcomes and recertification?

3. How DNAP programs evolve and complement the medical programs for the anesthesiologists.

4. Increases the healthcare provider supply and reduces the time and cost in training.

5. Has use of sugammadex influenced the incidence of post-anesthetic respiratory incidents?

6. What changes have occurred in the diversity of the nursing and nurse anesthesia workforce in the last 20 years?

7. What does the research show about satisfaction in CRNA practice?

8. What is the value-add of the DNP versus the MSN or masters in nurse anesthesia?

9. Introduction of cognitive aids to anesthesia workstations.

10. How does accrued educational debt influence choice of employment immediately after graduation?

11. Do the age demographics of the CRNA population contribute to substitution of anesthesiologist assistants or anesthesiologist services?

12. What are the requirements and what is the process for obtaining RN licensure in Canada? Do the requirements vary for each of the (10) provinces?

13. What is the scope of RN practice in Canada and do they have any APRN classifications?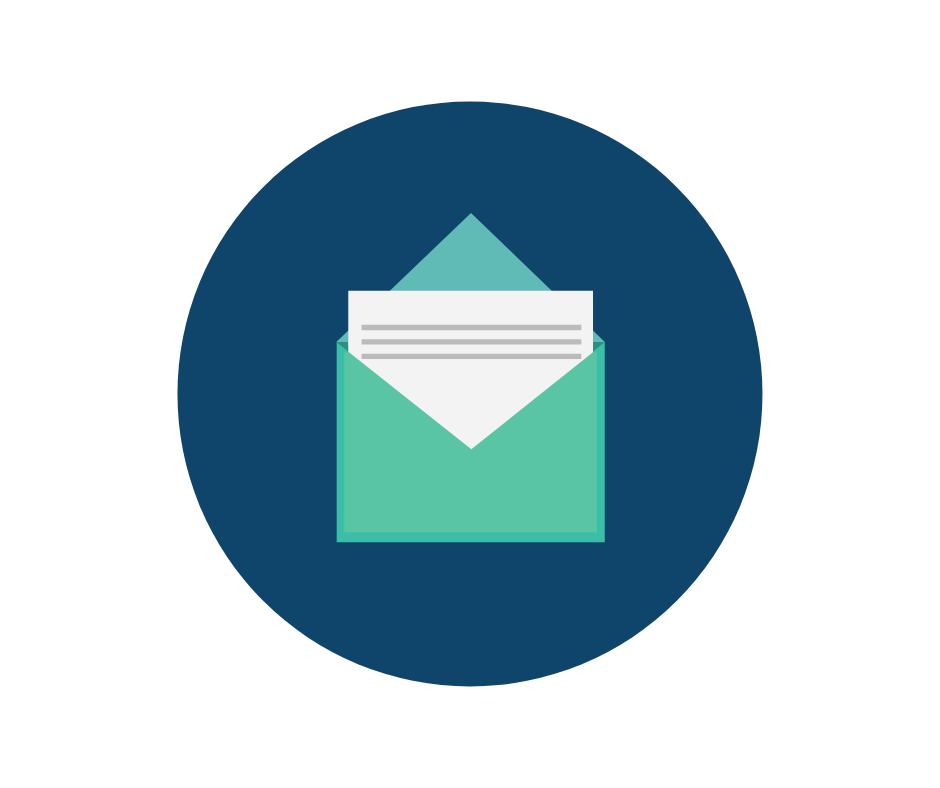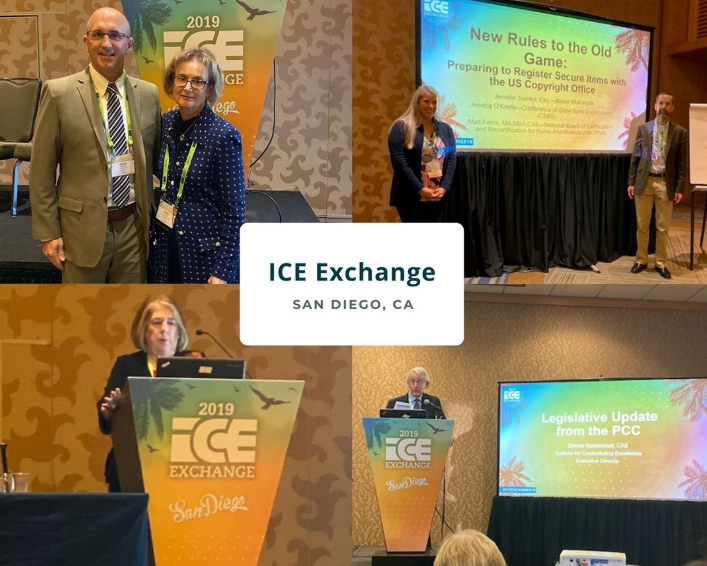 Video: What is a Logic Model?
This video describes what a logic model is and how the NBCRNA is using them to guide the evaluation and improvement of its credentialing programs. A Logic Model is essentially a simplified picture—a road map—to both depict and help answer key questions such as: what are we putting into a program and what are we trying to achieve? The NBCRNA is using logic models to evaluate the effectiveness throughout their credentialing programs.
See More at our Youtube channel!
Video: Evaluation and Research Advisory Committee Update - Fall 2019
This video details the recent work of the Evaluation and Research Advisory Committee (ERAC) on behalf of the CRNA credential. This first installment of the video series was recorded by ERAC Chair, Steve Wooden, DNP, CRNA. Dr. Wooden provides a description of the ERAC, as well as brief updates on each of the ERAC subcommittees; Simulation, Methods to Assess Competence, Longitudinal Assessment (LA), and English as a Second Language (ESL).
See More at our Youtube channel!