The Check-in is required at the midpoint of each 4-year cycle
To help you stay on track and keep your records up-to-date, you will complete a simple check-in at the midpoint of each 4-year cycle. During this brief online process, you will:

Validate state licensure
Confirm active practice
Update contact information
Review your CPC Program progress
The Check-in fee is assessed for individuals who were initially certified on or prior to 12/31/2019 with a credential end date through 12/31/2023. There will be no additional fees assessed for the Check-in beginning January 1, 2022.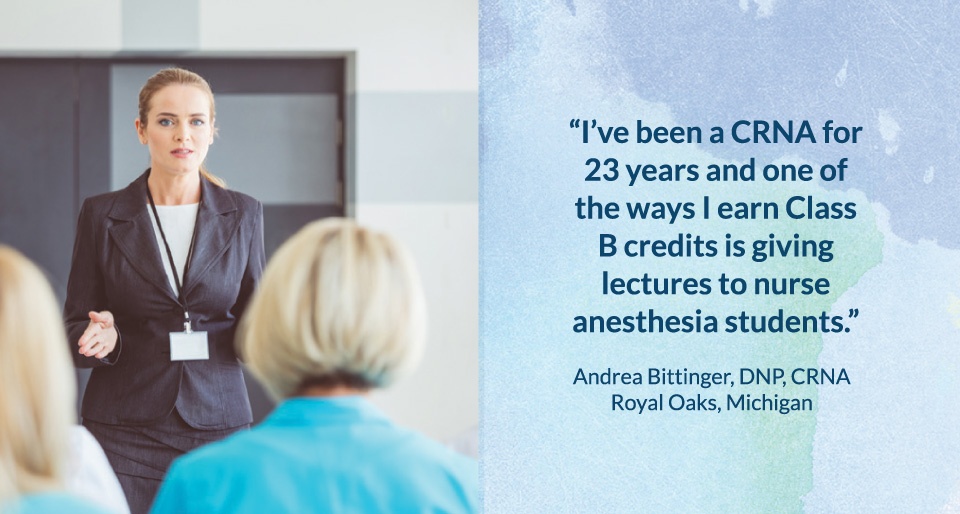 There is no fee due at the Check-in, and you do not need to have completed any Class A or Class B credits or the Core Modules, to be able to complete the Check-in.
Your check-in deadline is based on the month and year of your initial certification, if it was on or after August 1, 2016. If you initially certified before August 1, 2016, it is based on your renewal deadline.
Your deadlines are available on your personalized timeline when you log in to the NBCRNA portal.