Call for Applications: Emerging Leader Fellow - Closed April 7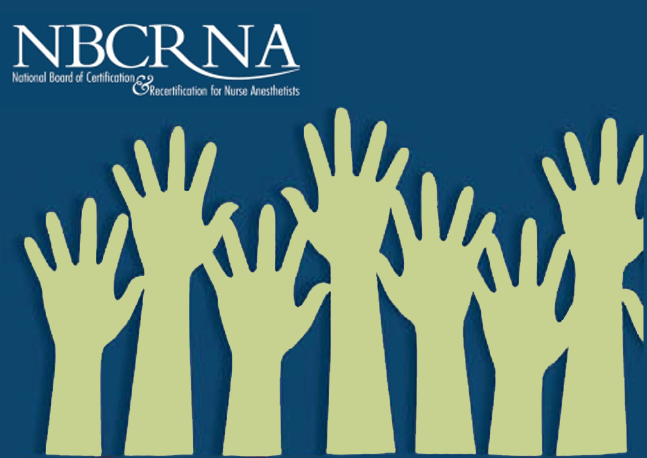 The Emerging Leader Fellowship is for CRNAs who have been initially certified in the past two-to-five years. It is a one-year opportunity for newly certified nurse anesthetists identified as future leaders in the profession to gain exposure to board governance, high-level decision making, and trends affecting the future of the profession. The leadership development and experience fostered in this Fellowship will prepare nurse anesthetists for future board and committee work within the NBCRNA and beyond while providing the Board with a valuable perspective.
Board Requirements
Participate for one year (Emerging Leader Fellow)
Attend an orientation session in August 2021 to learn about the NBCRNA, business operations, and the Board.
Attend four NBCRNA Board meetings annually. Meetings take place over a long weekend (typically Thursday - Sunday including travel) in October 2021, and February, June and October 2022.
Engage in Board activities, including participation in (typically monthly) Board and committee conference calls during weekday evenings. To be considered for the Emerging Leader Fellow position on the NBCRNA Board of Directors:

The deadline for application submissions closed April 7, 2021.
Application Timeline: Emerging Leader Fellowship

| | |
| --- | --- |
| Applications due: | April 7 |
| Phone interviews for select applicants | May 3-13 |
| Candidates notified of final results | May 21 |
Certificant-Elected Director Update
March 15, 2021 -- The NBCRNA is pleased to announce the election of Sarah Giron, PhD, CRNA, as the new Certificant-Elected Director (CED) on the NBCRNA Board of Directors. There are two Certificant-Elected Director positions on the NBCRNA Board of Directors with staggered terms. All currently certified CRNAs were eligible to vote during the voting window, February 22-March 8, 2021. We thank all the CRNAs who submitted an application for the CED position.
Dr. Giron will begin her term in October 2021. Welcome, Dr. Giron! Read the press release here.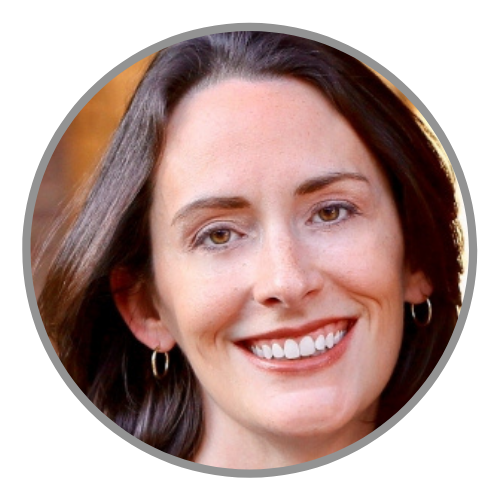 Meet the new Certificant-Elected Director: Sarah Giron, PhD, CRNA
"I am currently a full-time Academic and Clinical Instructor for the Kaiser Permanente School of Anesthesia (KPSA) in Pasadena, California and Adjunct Professor at California State University, Fullerton (CSUF) School of Nursing. I am currently lead faculty for the DNP scholarly project process at KPSA; I operationalized research agreements and dialogue between KPSA and CSUF, serve as lead faculty for the KPSA IRB processes and consult on project methodology and feasibility for all DNP projects. My teaching responsibilities include lecturing and test development for anesthesia for burns, organ transplants, cardiac anesthesia and pharmacology, CRNA professionalism and practice, inhalational agent pharmacology, neurosurgical anesthesia, neuromuscular blockade pharmacology and the opioid epidemic. As full-time faculty I am also responsible for running simulation-based learning scenarios and clinical education in the operating room. I practice part-time at the Kaiser Permanente South Bay hospital in Harbor City, California. My clinical interests include neurosurgical cases, organ transplants, general, ophthalmic, vascular and off-site anesthesia."
CED FAQs
Q

What are the requirements for applicants for certificant elected Director?

Applicants will be nurse anesthetists who have at least five years of nurse anesthesia experience.

Q

How many certificant elected Directors are on the NBCRNA Board of Directors?

There are two certificant elected Director positions on the NBCRNA Board of Directors with staggered terms. Pamela Chambers, DNP, EJD, MSN, CRNA, was the first Certificant-Elected Director, elected in 2015, and Terry Wicks, DNP, MHS, CRNA, was the second, elected in 2016. This election will determine the CED that will take the place of Dr. Chambers when her term ends in October 2021.

Q

Are the responsibilities of a nurse anesthetist Director elected by all nurse anesthetists different from those of a nurse anesthetist elected by the NBCRNA Board of Directors?

No. Regardless of how a Director is elected, he or she will serve as a full member of the NBCRNA Board of Directors with all rights and responsibilities. The Director will be asked to serve on at least one Board committee and may be assigned additional duties by the President.

Q

Are candidates able to publicize their candidacy to the certificant community at large?
New Board Members Announced

New Public Member, Surgeon Member Elected to 2021-2022 NBCRNA Board of Directors
The NBCRNA Board of Directors includes one Public Member and one Surgeon Member. The following will join the NBCRNA Board beginning in October 2021, undergoing orientation throughout the summer.
Public Member: Rebecca LeBuhn, MA
Surgeon Member: Ellen Reynolds, MD
New 2020-2021 NBCRNA Board of Directors Members Announced
The NBCRNA welcomes three new CRNAs to its 2020-2021 Board of Directors, as well as a new physician anesthesiologist. The new members underwent orientation through August 2020 and began their three-year terms in October 2020. We look forward to their contributions as it relates to the mission of the NBCRNA on behalf of the profession. More information and introductory videos will be available in the coming months. The new CRNA directors joining the Board are:
Garry Brydges, PhD, DNP, MBA, CRNA, ACNP-BC, FAAN, Houston, TX
Robert Laird, CRNA, Abilene, Texas
Lisa Riedel, DNP, CRNA, Lansing, MI
The NBCRNA also welcomes new Emerging Leader Fellow, Sara Myers, DNP, CRNA. Read more about Sara further below.
Read the news release.


The NBCRNA also welcomes physician anesthesiologist member, Sara Gonzalez, MD, DABA.
See the full NBCRNA Board of Directors.
Board members volunteer up to 300 hours each year on behalf of the CRNA credential. Check out the responsibilities and criteria and consider getting involved, enhancing your career, and supporting your profession in the future.
NEW: Emerging Leader Fellow Announced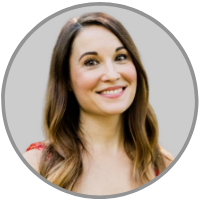 The NBCRNA welcomes Sara Myers, DNP, CRNA, to the NBCRNA Board of Directors as the new Emerging Leader Fellow. Dr. Myers is a clinical instructor and Professor for the Truman Medical Center School of Nurse Anesthesia who has volunteered on a variety of national committees and panels, including the AANA Practice Committee (2017-2020) and NBCRNA CPCA Item Writing Committee (2019-2020). Following an orientation series over the past months, the new members began their terms in October 2020. We look forward to their contributions on behalf of the CRNA profession.
View Sara's introduction video.

Emerging Leader Fellow Job Responsibilities and Commitment to Serve