New FY 2021 Board Members Announced

The NBCRNA welcomes three newly elected CRNAs to its Board of Directors for the 2021 fiscal year. The new members will undergo orientation through August 2020 and will begin their three-year terms on September 1, 2020. We look forward to their contributions as it relates to the mission of the NBCRNA on behalf of the profession. More information and introductory videos will be available in the coming months. The new directors joining the Board are:
Garry Brydges, PhD, DNP, MBA, CRNA, ACNP-BC, FAAN, Houston, TX
Robert Laird, CRNA, Abilene, Texas
Lisa Riedel, DNP, CRNA, Lansing, MI
Read the news release.
Board members volunteer up to 300 hours each year on behalf of the CRNA credential. Check out the responsibilities and criteria and consider getting involved, enhancing your career, and supporting your profession in the future.
NEW: Emerging Leader Fellow Announced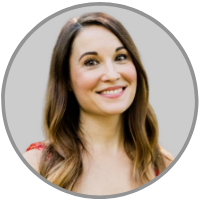 The NBCRNA welcomes Sara Myers, DNP, CRNA, to the NBCRNA Board of Directors as the new Emerging Leader Fellow. Dr. Myers is a clinical instructor and Professor for the Truman Medical Center School of Nurse Anesthesia who has volunteered on a variety of national committees and panels, including the AANA Practice Committee (2017-2020) and NBCRNA CPCA Item Writing Committee (2019-2020). Following an orientation series over the past months, the new members began their terms in October 2020. We look forward to their contributions on behalf of the CRNA profession. A video introducing Sara will be posted here soon.
Emerging Leader Fellow Job Responsibilities and Commitment to Serve