Continued Professional Certification (CPC) Toolkit
"3-Minute CPC Guide" (3:38)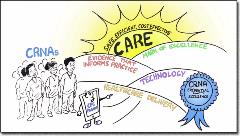 Pressed for time? Get a general overview of the CPC Program from this three-minute guide.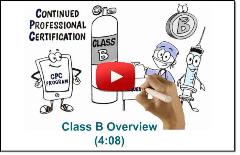 This short animation provides an overview of the Class B requirement of the CPC Program. It includes examples of various activities that may be considered for Class B credit.

Find out more about the CPC Program's flexible Class B requirement of the CPC Program. Learn what activities are categorized as Class B credits, what to document, and how to report these credits. (29 min.)

CPC Program Presentations
The CPC Program outreach is an exemplary model of how we have significantly increased our outreach through webinars, state presentations, CE vendor meetings, and other venues to provide information about the CPC Program to certificants. In FY 2017, we made a total of 58 live presentations in 32 states, reaching roughly 7,100 certificants in-person. Request a live or webinar/Skype speaker for your state meeting, CE event, hospital meeting, nurse anesthesia program, or other meetings here.