Welcome to the NBCRNA's Question of the Week page. The question of the week (QOTW) serves as an extension of the NBCRNA's CPCA Practice and allows for CRNA's to become familiar with question types and content while testing their knowledge. Each week a new question will be posted on Facebook and Twitter, with the answer(s) and rationale provided here. Be sure to follow NBCRNA on social media and never miss a question!

View every QOTW item from 2020 with the QOTW Booklets.
How did you do on this week's QOTW?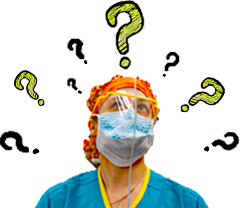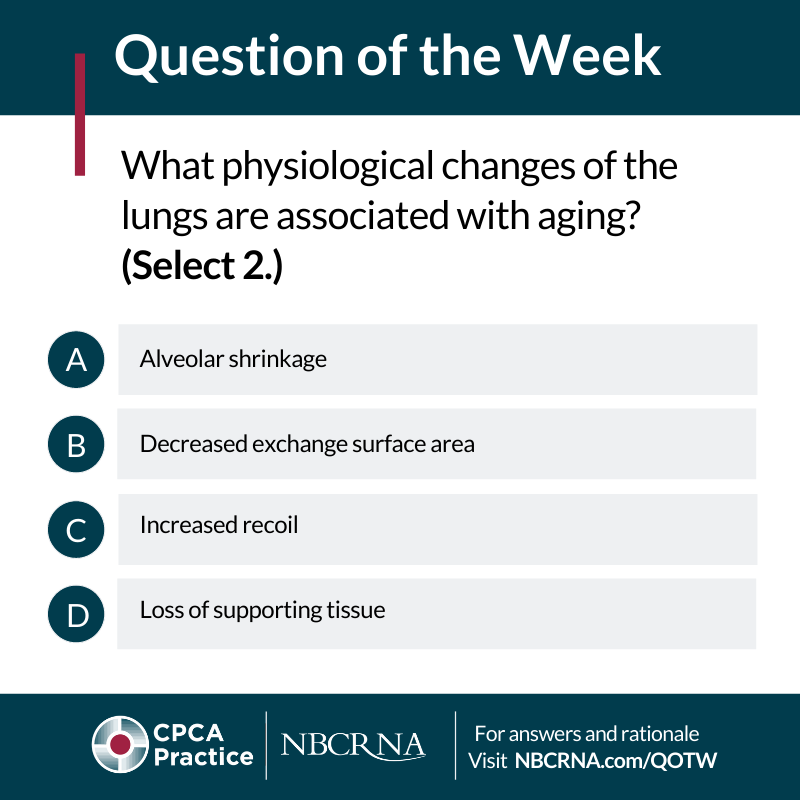 Answers: B, D
Rationale: Physiologic aging of the lung is associated with alveolar dilation, airspace enlargement, decreased exchange surface area, loss of supporting tissue, decreased lung recoil, creating an increased residual volume, and diminished compliance of the chest wall.
Learn more about CPCA Practice. Up to four Class A credits available.