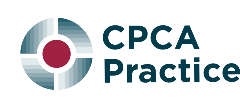 CPCA Practice is an interactive, online assessment designed to both promote lifelong learning while providing a tool to help assess knowledge and identify knowledge gaps and providing up to two Class A credits. You may even find it helpful to reference this information when selecting future continuing education topics. A second version is now also available.
CPCA Practice Key Features
CPCA Practice includes 40 questions covering the Continued Professional Certification (CPC) Program's four core domains* of anesthesia practice.
The interactive, online format features multiple choice, multiple select, and clinical case scenario questions to help you identify gaps in knowledge.
After you either achieve 80% on any one attempt, or complete up to three attempts, you will have access to all 80 questions in the question bank for a full year from the date of purchase.
CPCA Practice will provide a breakdown of your number and percent correct on each 10-question domain of each 40-question set, complete with rationale for the correct answer.
With 24/7 online access, you can take CPCA Practice where and when you want. And you can earn two Class A credits with an 80% passing score on one of the first three attempts.
CPCA Practice I and II are being offered for $30 each or both for $50. The 20-question sample exam, Quick20, is available at no charge.
CPCA Practice FAQS
Q

How much does CPCA Practice cost?

CPCA Practice I & II can be purchased separately for $30, or purchased together for $50. This includes the opportunity to earn two Class A credits and gain access to all 80 questions in the question bank for each version of CPCA Practice.

Q

Do I have to complete the test in one setting?

No. You may leave it and return to it later. You will have access to the test/questions for one year from the date of purchase.

Q

What happens if I don't achieve an 80% score on the CPCA Practice in three attempts?

You will still have access to the questions for one year after purchase and can self-report this activity for 1 Class B credit for every 60 minutes you were engaged in the exam. This would be reported for Class B credit under the Non-Prior Approved/Non-Assessed CE category.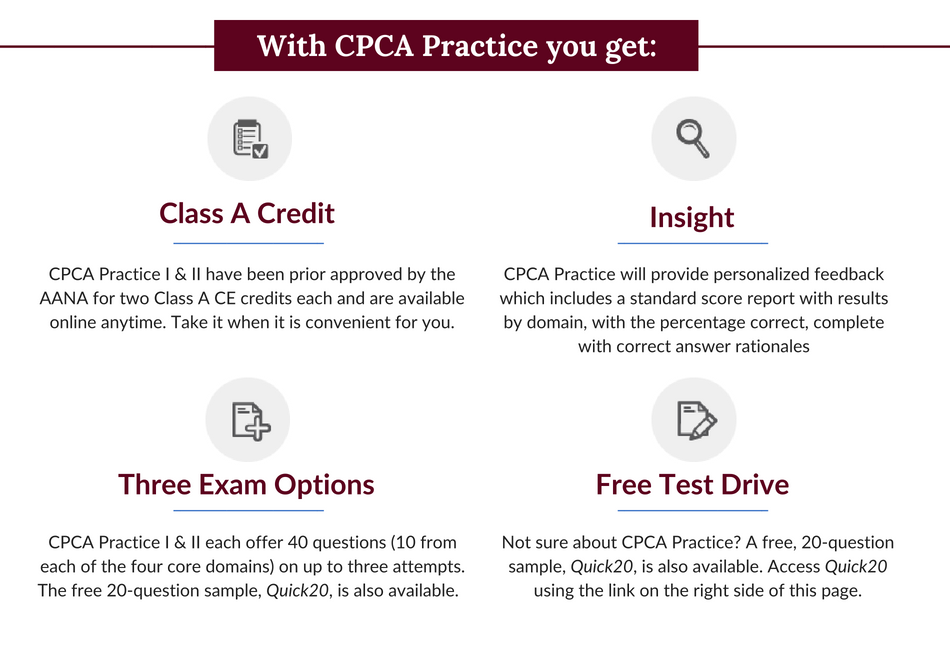 CPCA Practice I
Test your knowledge and click below to register.
Register
CPCA Practice II
Test your knowledge and click below to register.
Register

Be familiar with types of questions that will appear on the CPC Assessment.
Identify points of knowledge on the CPCA content outline that may require additional study.
Give examples of how the CPCA content outline maps onto points of clinical practice knowledge.
Take a computerized multiple-choice/multi-select exam online.​​​
Note: The program (CPCA Practice) has been prior approved by the American Association of Nurse Anesthetists for two Class A CE credits; Code Number 1033196; Expiration Date 9/30/19.​ No CE is available for Quick20.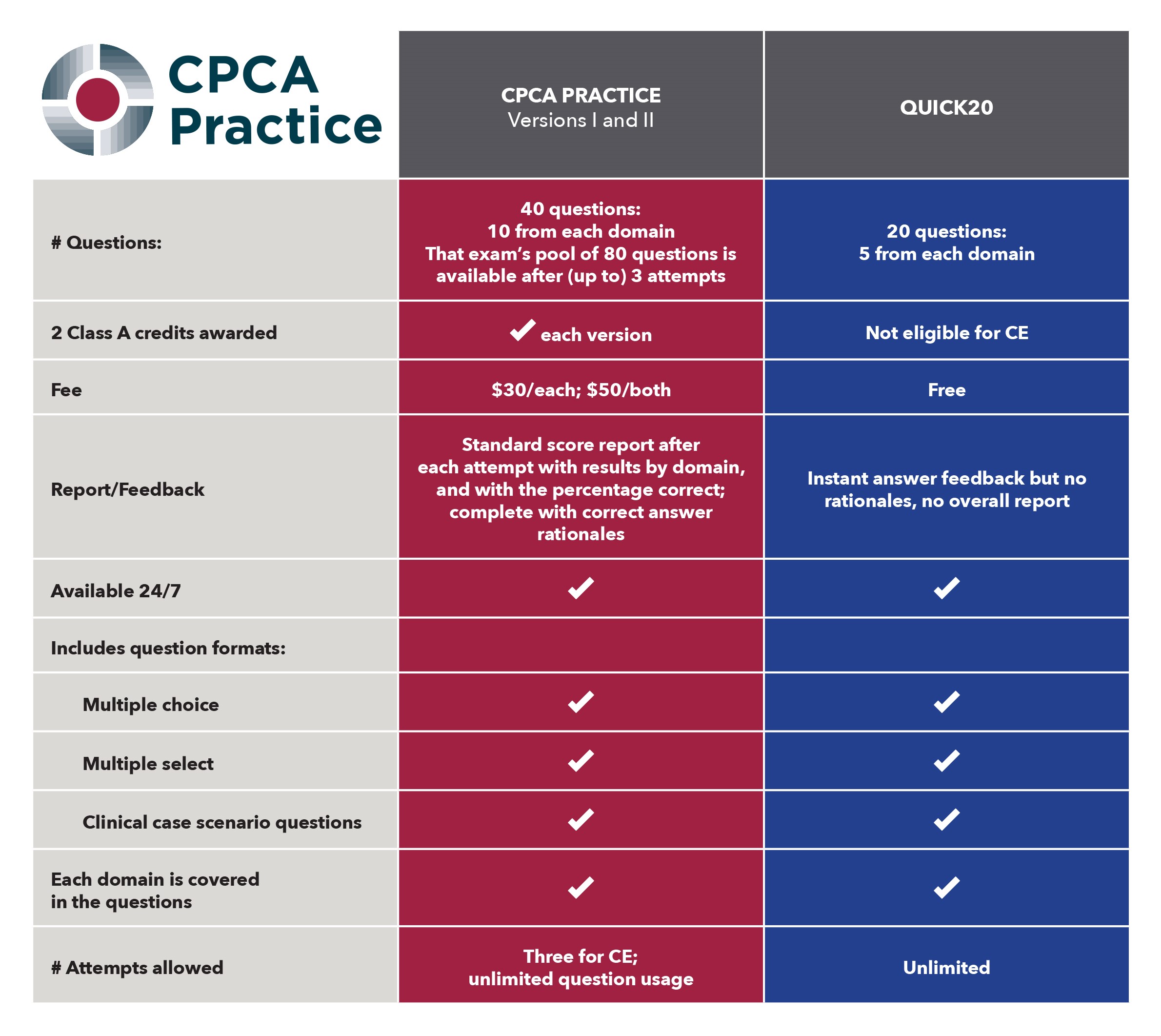 *Core domains of anesthesia practice which apply to all CRNAs, regardless of practice focus: Airway Management; Applied Clinical Pharmacology; Human Physiology and Pathophysiology; and Anesthesia Equipment and Technology.