The following are the current technology vendors recognized by the NBCRNA. If you wish to submit your information for possible inclusion on this page, please contact John Preston, DNSc, CRNA, APN, at jpreston@nbcrna.com.
iCE Live
iCE Live offers CRNAs the ability to complete the content for all four CPC Core Modules (airway, pharmacology, physiology/pathophysiology and equipment/technology), plus the Core Module exam component, in a single weekend. iCE Live is the only CE provider to offer this content LIVE with on-site testing included.

Let the iCE Live faculty present your NBCRNA Core Module content in a relaxed and stress-free environment. Our focused presentations are designed to efficiently provide you with the CPC Core Module content in these required four domains. For more information and course dates, visit our website at www.iCE-Live.com or email us at info@iCE-Live.com.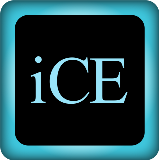 KnowledgeShare United

KnowledgeShare United offers fully-managed software solutions that deliver, manage, and maintain continuing education for national certifications and state licensure.
The CRNA CPC delivery platform was developed to meet the national requirements defined by the NBCRNA and the AANA to deliver continuing education for the CRNA CPC program.
KnowledgeShare United partners with state associations to help develop and disseminate training programs to their membership. Through this unique partnership, they collaborate to improve training quality and enhance continuing education for every CRNA.
Contact KnowledgeShare United for more information or a product demonstration at 888-490-0775 or info@knowledgeshareunited.com.