Sorry to miss you in person at this year's #AANA2021 Annual Congress in Austin, but check out our "virtual" booth here! Download some of the many CPC and credential resources we planned to share at the live booth. Still have questions? Email us at info@nbcrna.com.
Download these helpful resources.
______________________________________________________________________________________________________________________
NBCRNA is proud to support SRNAs and to sponsor the 2021 AANA Annual Congress Student Virtual Attendance, along with our support of the LEAP Program!
Share a CPC Poster with your colleagues!
Download, print, and share in your facility, breakroom, or common office area! Or, email us and we'll mail you an 11"x14" printed poster!
We hope to see you in person next year in Chicago for #AANA2022!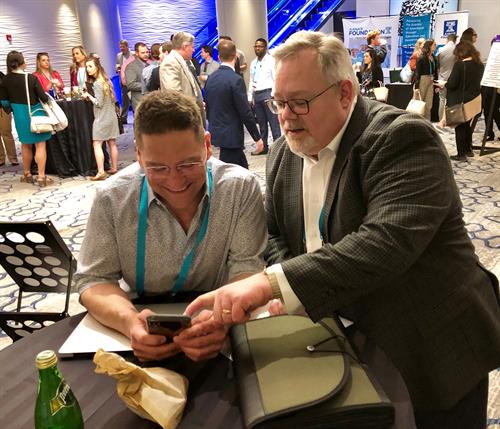 CPC Assessment Applications Now Open
Interested in taking the CPCA early in your second 4-year CPC cycle? Applications for the first CPCA are now available for the August and November 2021 testing windows. More windows will be available in the coming months and each subsequent year. Find out more or apply today!
Video: CPC Assessment Overview
The CPC Assessment is a performance standard assessment, not a pass/fail exam so it is more like a self-assessment. It assesses your knowledge in the four core knowledge areas (domains) of nurse anesthesia practice. Learn more on the CPC Assessment page on the NBCRNA website. See More at our Youtube channel!