Tools to Help Inform your Members
As CRNAs in your state begin to complete their next requirement in the Continued Professional Certification (CPC) Program--the 2-year Check-in--we anticipate that many of the nearly 25,000 CRNAs across the country due to check-in this year will have questions about the process. As a state association, your constituents rely on you to bring them information and resources for their practice. That includes information on the CPC Program (formerly "recertification"), such as:
When do I need to check-in? How long will it take and is there/what is the fee? How do I check my CPC Program compliance progress? Where do I update my contact information?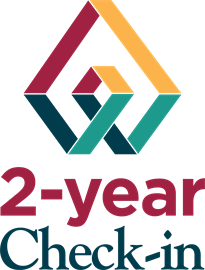 The NBCRNA has created a TOOLKIT for state associations to help provide your nurse anesthetist members with valuable information on the 2-year Check-in so they can maintain their CPC compliance for the upcoming two years.
Download the following tools for use in your member communications, or offer on your website:
The first CPC Program 2-year Check-in window is quickly approaching—open April 3 - July 31, 2018 for most CRNAs that recertified (or initially certified) in 2016. The downloadable chart includes specific deadlines that will be helpful for your members.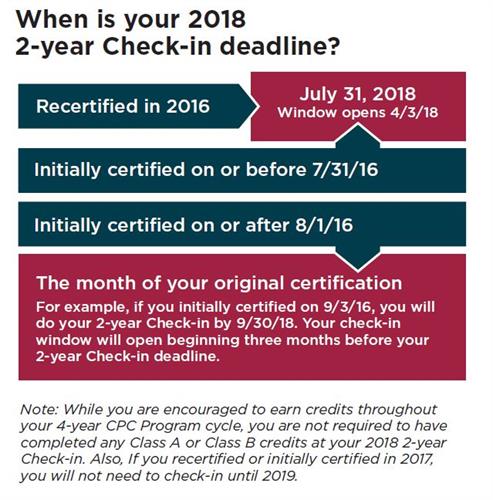 The NBCRNA is committed to ensuring a smooth 2-year Check-in process for all CRNAs and will provide regular updates and reminders. Find out more information on the process on the 2-year Check-in page, as well as CPC Program resources, videos, toolkit, and more.
Questions? Contact us at
cpc@nbcrna.com
or 855-285-4658.