Working Together to Inform Your Constituents
Welcome, State Associations! The NBCRNA recognizes the important role you play in connecting your state's CRNAs with each other and with the broader nurse anesthesia community, sharing valuable information related to their practice. We have developed this State Association Toolkit page to provide valuable content for your members and resources to help them on their path.
Quick Links
State Association Newsletters
Continued Professional Certification (CPC) Program
Each of your members are enrolled in the Continued Professional Certification (CPC) Program which provides CRNAs with opportunities for professional growth. CRNA Professionals around the United States are recognized as some of the most qualified anesthesia experts in healthcare today and many of them are your members. Members like to stay connected to their State Association to receive the latest information regarding their credential and their career. Get your news from NBCRNA and share with your constituents.
Did you know that CRNAs in your State are eligible to receive credits by attending a CPC Program Presentation at your next State Association Meeting? Invite your current and future members to your next State Meeting to earn Class A and B Credits. Request a complimentary CPC Program Expert to attend your next State Meeting and announce this opportunity on your website or in your next newsletter. Check out the CPC Speaker request form and other informative CPC resources below.
2-year Check-in Resources
Your members will check-in with the NBCRNA every two years. The 2-year Check-in is designed to retain the same timing as in the former recertification program and validate state licensure. The 2-year Check-in is a simple, online process which also confirms continuing practice and progress towards CPC Program compliance. Many CRNAs have expressed uncertainty as to when they are due to check-in. Help your constituents stay on track with the helpful resources and links below.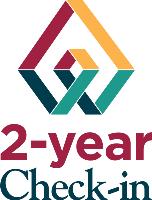 3-Minute Guide to the CPC Program Fundamentals
This short animation provides an overview of the key concepts of the CPC Program. It reviews some of the history of the changes to the NBCRNA's recertification program and outlines the components.